[SALE9%OFF][THE NORTH FACE] Kids Sun Shield Hat The North Face Kids Outdoor Mesh UV Cut / 23SS NNJ02007
商品情報
サイズ・素材
USE&CARE
shopping guide
✉Inquiries about this product
☆カスタマーレビュー
商品情報
THE NORTH FACE Kids Sunshield Hat

Kids' Sunshield Hat
Sun protection around the neck! Breathable sun shield hat
About product features
Mesh panels are used for the head and part of the sun shield.The sun shield can be easily removed with a hook.Water-repellent nylon is used for the main body.Eco-friendly and recyclable material.The rubber spindle allows adjustment of the fit around the head.
With UV care (UPF 15-30, UV cut rate of 85% or more) Detachable chin strap adopts a system that detaches from the main body when a certain amount of force is applied Embroidered logo
advice
It has good breathability and does not get stuffy even for children who sweat easily. It comes with a chin strap, so if you hang it around your neck, it will also prevent you from forgetting things. You can rest assured that safety is taken into consideration.
"Kids Sunshield Hat (Kids' Sunshield Hat)" for outdoor use by THE NORTH FACE. Genuine domestic 23SS (spring/summer 2023) new hat with chin strap. For children, it can be used for outdoor activities, camping, sports, travel, trips, excursions, school, school, and kindergarten. Excellent breathability, water repellent material, UV cut (sunshade) function to prevent sunburn. It is a sustainable (ECO) product that uses recyclable materials. This item can be used by both boys and girls. "
サイズ・素材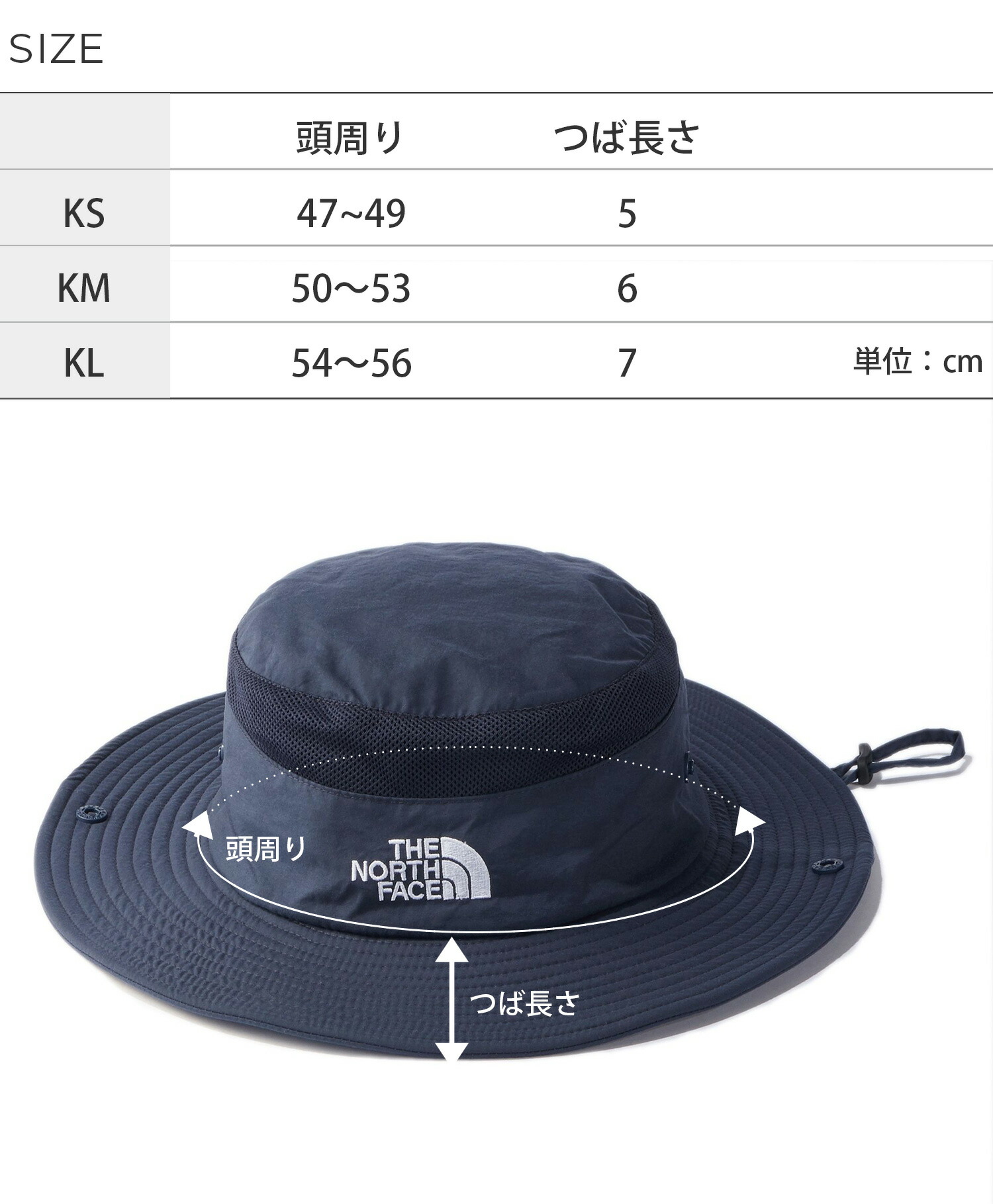 【素材】
<本体>NORTHTECH Cloth ECO(ナイロン100%)
<メッシュ部>ポリエステル100%
【重量】約75g(KLサイズ)
【原産国】中国

USE&CARE
・洗濯機使用可能(冷たい水で優しく洗ってください。
・漂白剤、ドライクリーニング、柔軟剤の使用は避けてください。
・洗濯時は裏返してください。
shopping guide
Puravida! offers free shipping and 14 days free exchange and return. Please enjoy shopping with confidence.
*Some products, such as sale items, may not be eligible. If you are using Puravida! for the first time, please refer to the usage guide .
*You can check how to choose the size and how to measure from each product page.
About shipping & delivery

○ postage

■ home delivery
550 yen nationwide (Okinawa and remote islands 1,320 yen)
Free nationwide shipping for orders totaling 4,400 yen or more
*Delivery company cannot be specified.
*For orders to Okinawa and remote islands,
We will discount 550 yen from the regular price for orders totaling 11,000 yen or more.
■ mail service
275 yen nationwide
Only specified products and points can be delivered by mail.
Free nationwide shipping for orders over 4,400 yen


○Delivery

Orders placed before 12:00 on weekdays can be shipped the same day or delivered the next day. (For Honshu area)
We ship every day except Saturdays, Sundays, national holidays, our company's prescribed holidays, and the year-end and New Year holidays.
Click here for details

Exchange & Return

○Returns/Exchanges

Items can be exchanged within 14 days of purchase.
*Please note that the customer is responsible for the shipping and handling charges incurred when returning the product due to the customer's circumstances.
We cannot accept returns of products purchased during the sale period or discounted products. please note that.
Click here for details

About wrapping

Please select the desired wrapping when ordering the product and add it to the shopping cart. We accept wrapping for a fee.
*Some products cannot be wrapped.



Eco wrapping ¥ 275 (tax included)

Yoga mat wrapping ¥ 550 (tax included)

payment method

Credit card (Visa, Master, American Express)
PayPal
Amazon Pay
Apple Pay
Google Pay
Bank transfer (Rakuten Bank)
Cash on delivery: The fee is 330 yen for purchases under 10,000 yen, and is free for purchases over 10,000 yen.
Convenience store payment: Prepayment is required. The fee is a uniform 190 yen per order.

Click here for details

About the product

○ About product photos

Regarding the color of the product, we try to be as faithful as possible to the actual color of the product, but depending on the shooting environment and the viewing device, the color and texture may appear different from the actual product. Thank you for your understanding.

○ About print products

For products with printed patterns, the appearance of the pattern may differ from the posted photo depending on the cutting position. please note that.

Notes on sale

Product prices may change without notice during the sale period. We cannot accept discounts on products after purchase. Please understand the point.
✉Inquiries about this product
{formbuilder:1143}
DETAIL >> 商品詳細を見る(ページが下に展開します)
[THE NORTH FACE] キッズ サンシールドハット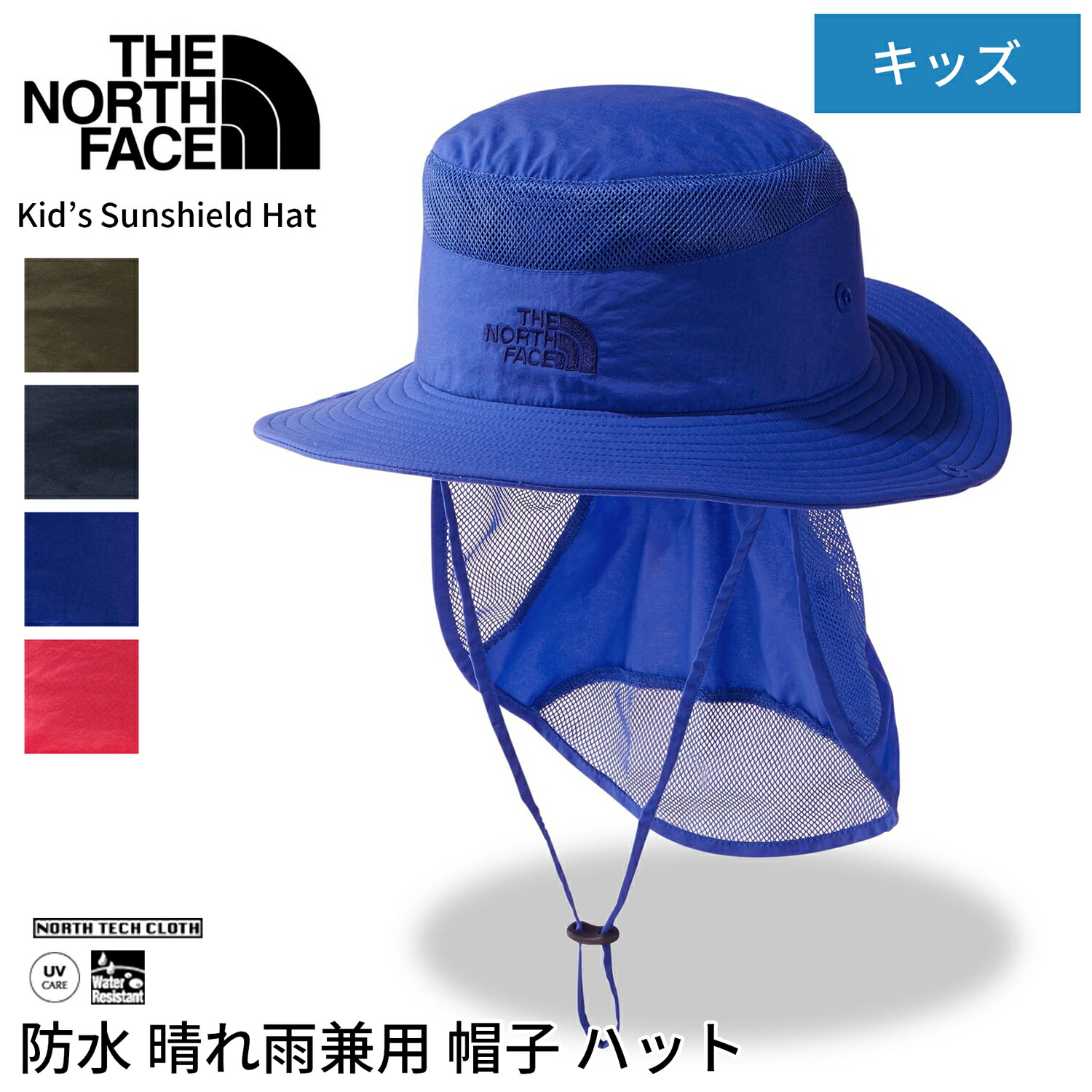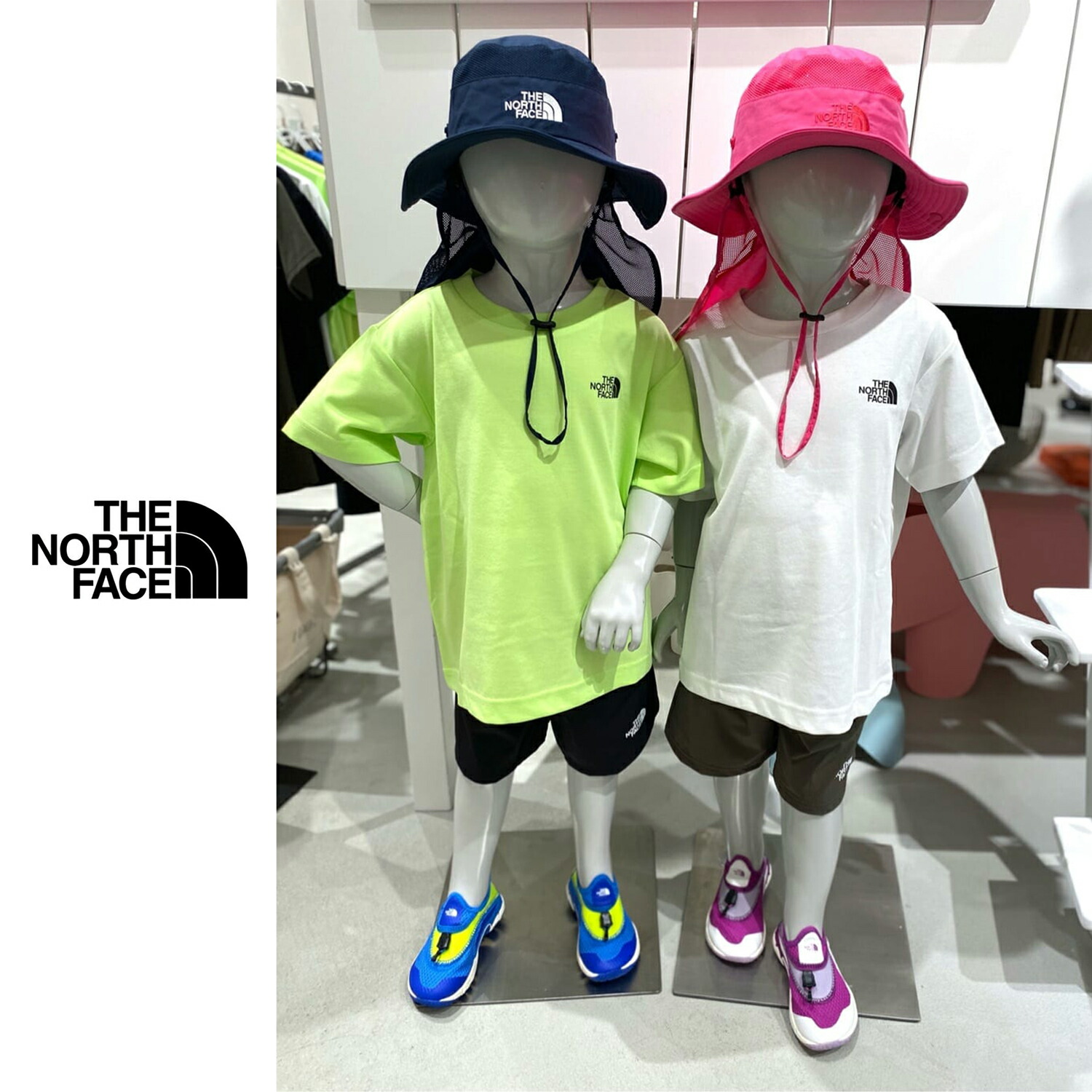 首周りも日焼け対策!通気性に優れたサンシールドハット
通気性に優れたサンシールドハット。フックで簡単に取り外しができるサンシールドは、首周りの日焼け対策に有効です。本体には撥水加工を施したナイロンを使用。環境に配慮した、リサイクル可能な素材です。頭部とサンシールド部分の一部にメッシュパネルを使い、ムレを効果的に排出。ゴムスピンドルにより頭周りのフィット感の調節が可能です。着脱式のあご紐は、一定の力が加わると本体から外れるシステムを採用。夏のキャンプや林間学校などのアウトドアシーンで活躍します。
110cm/着用サイズ KM 、KM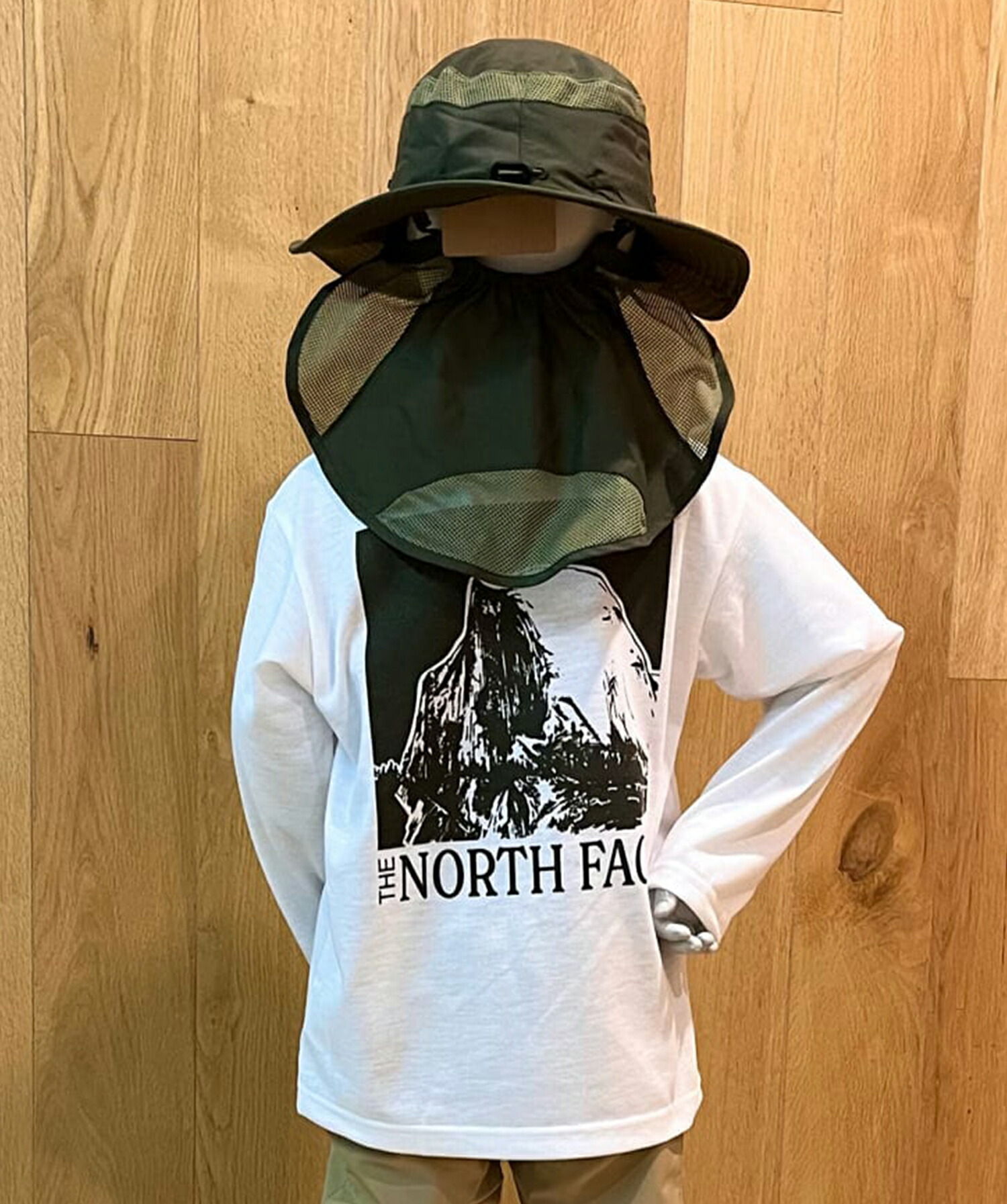 UVケア機能付きで首周りの日焼け対策に有効
メッシュ素材のサンシールドが首周りの日焼けをガード。UVケア(UPF15-30、紫外線カット率85%以上)機能付き。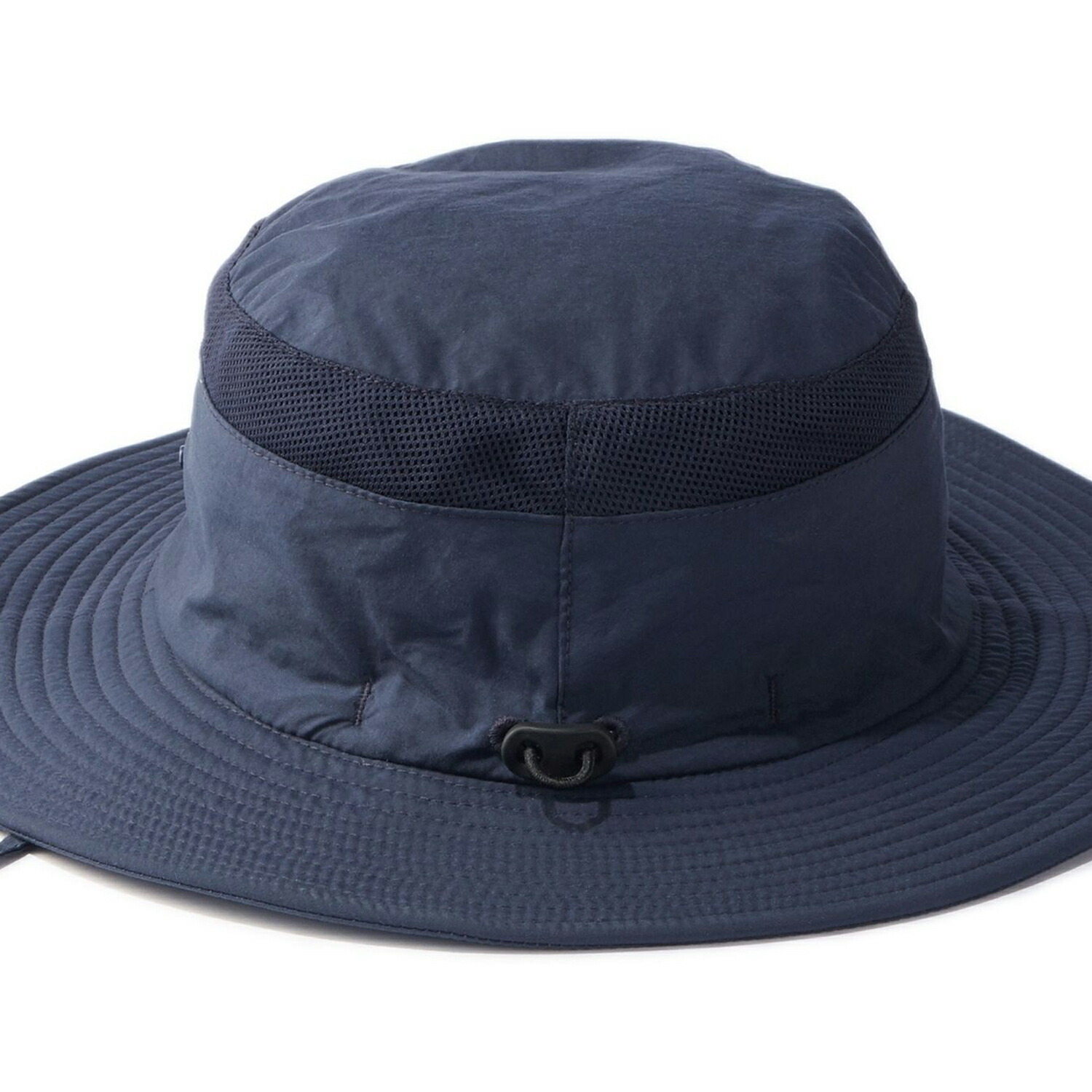 アジャスターコードのサイズ調整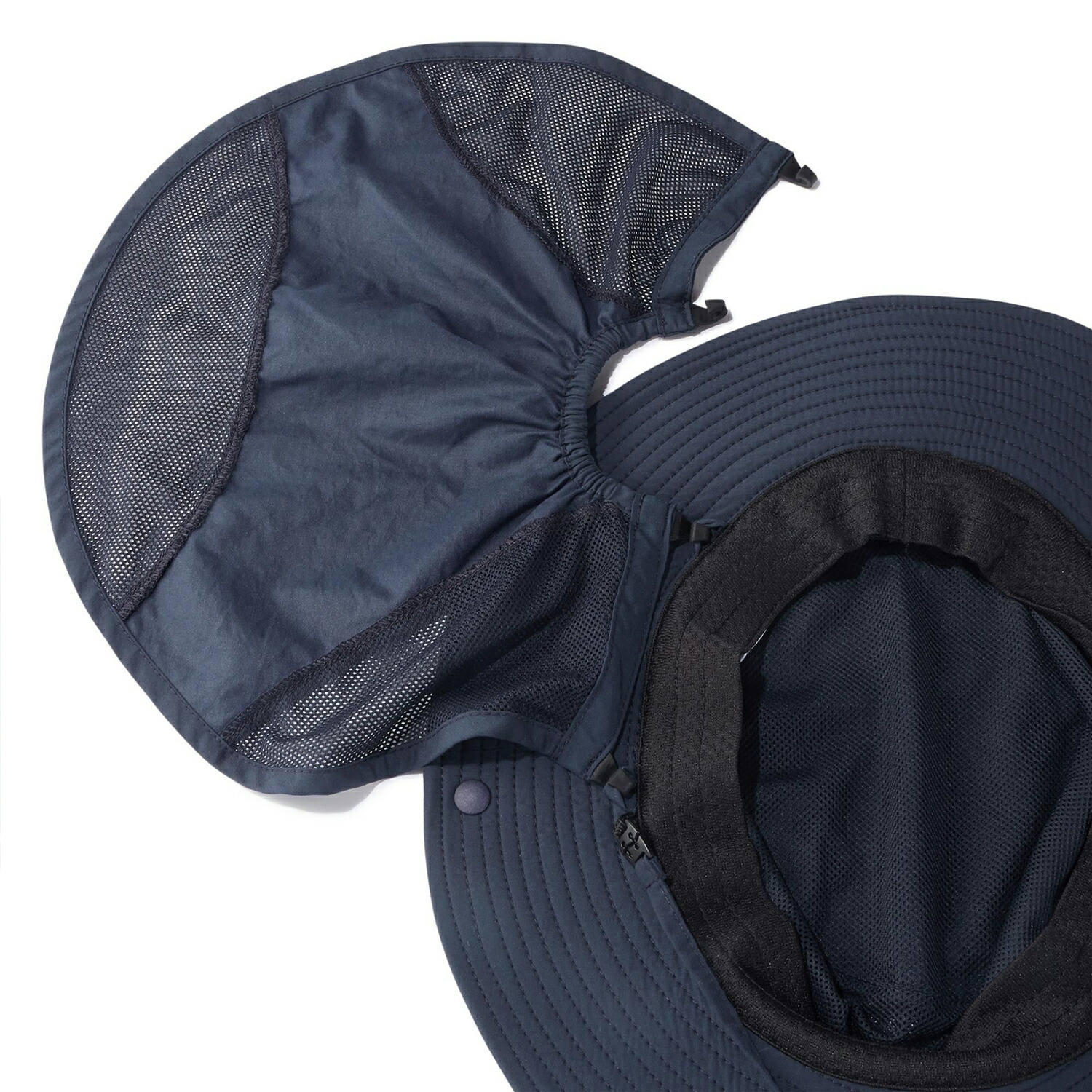 取り外し可能なサンシールド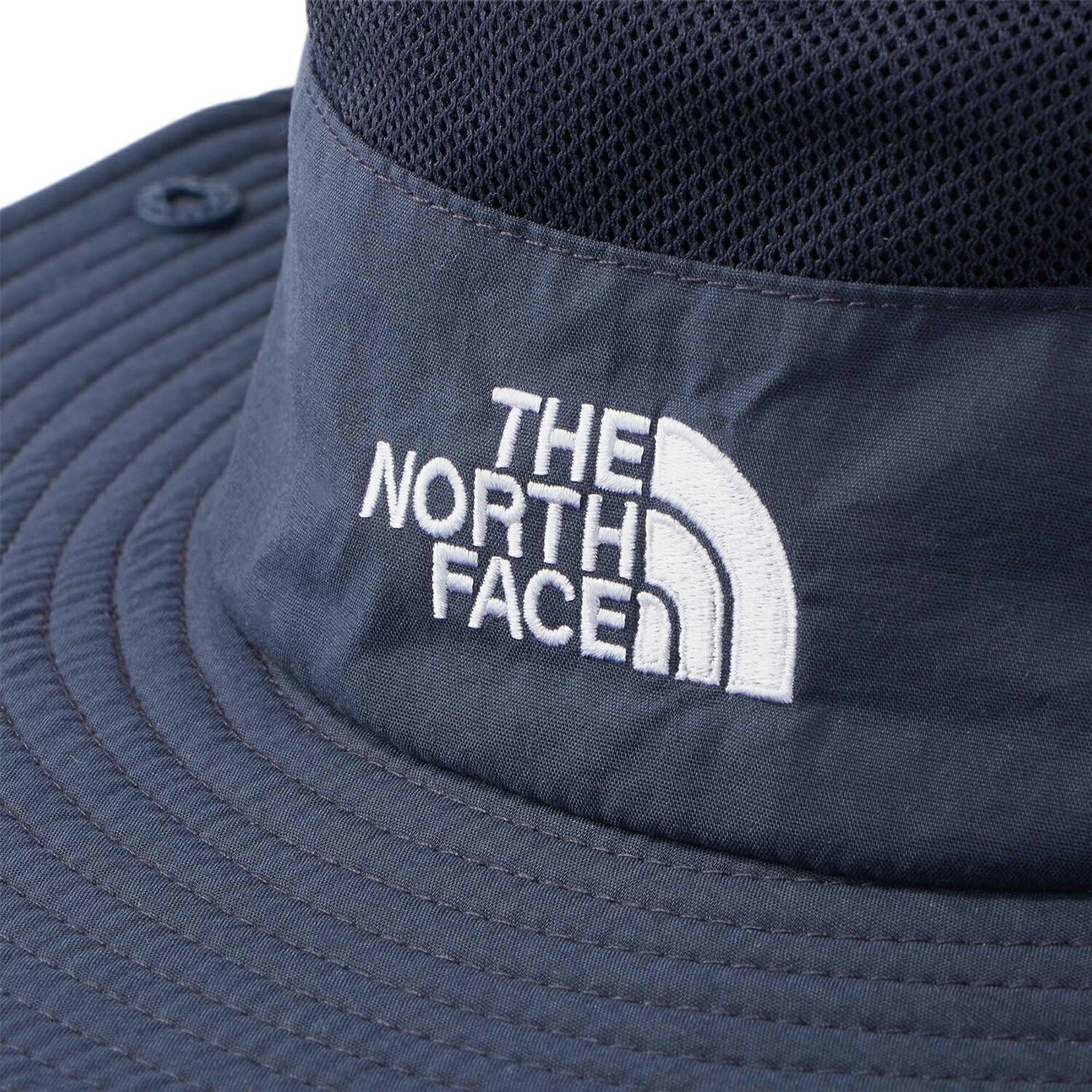 刺繍のロゴ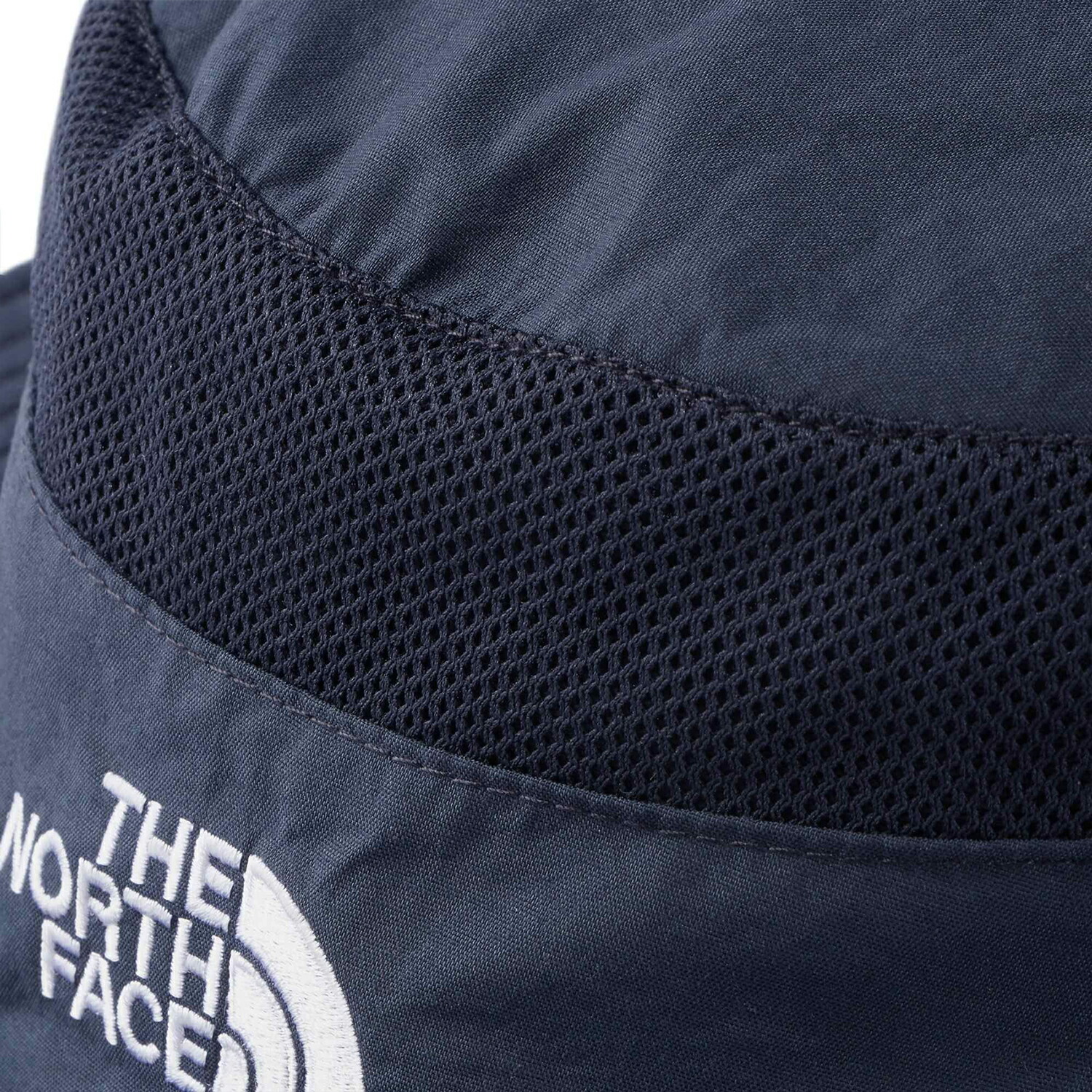 サイドのメッシュパネル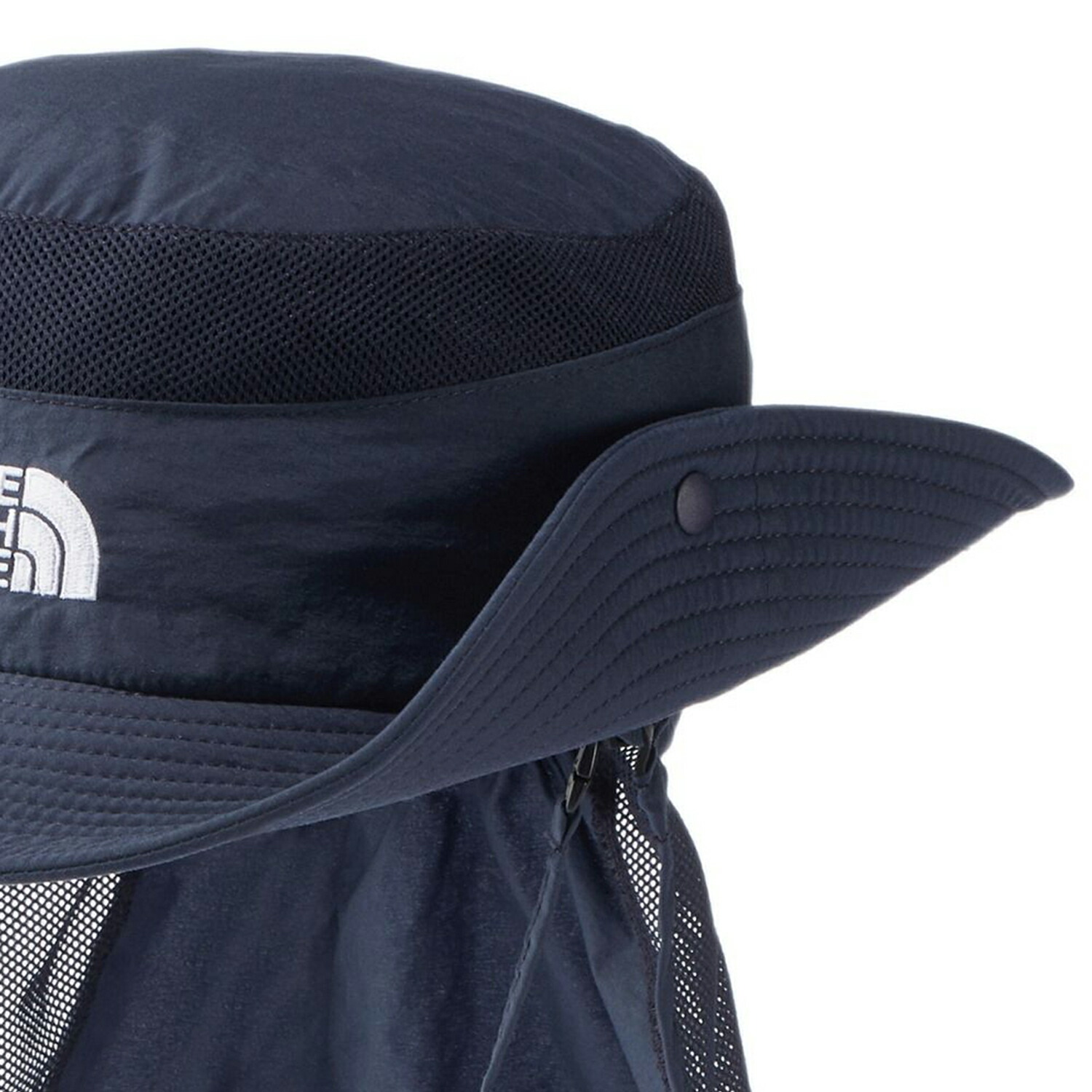 バイザーを留めておけるスナップボタン付き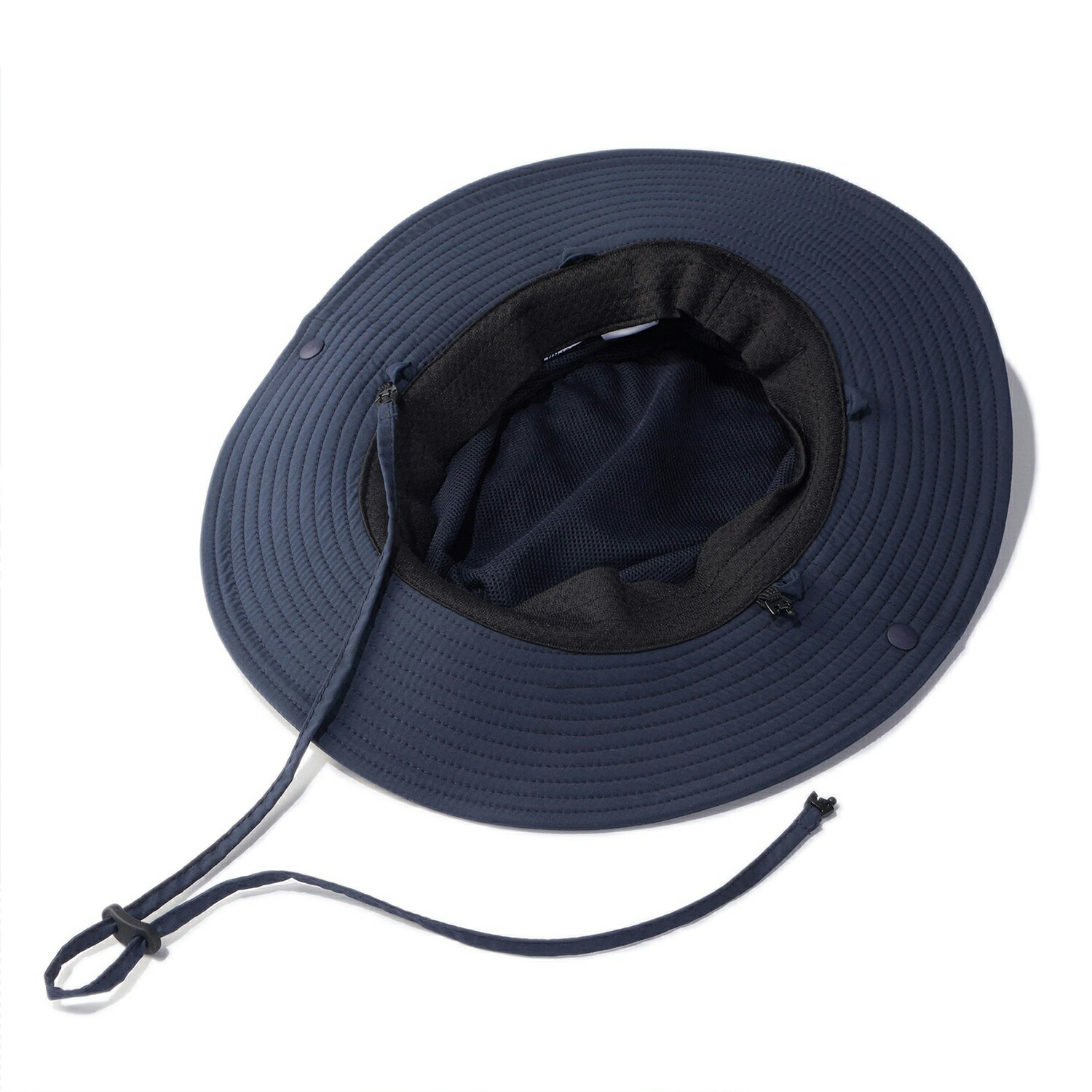 取り外し可能なあご紐
ベタつきを軽減するメッシュパネルを内側に配備