[THE NORTH FACE] Electra Tote M Bag / Black NM71907 20FW 60_1
商品情報
サイズ・素材
shopping guide
✉Inquiries about this product
☆カスタマーレビュー
商品情報
THE NORTH FACE (North Face) Electra Tote M Electra Tote M / Bag Black 20FW Domestic Genuine
A minimal design shoulder bag that is easy to use with a slightly larger 8L.
About product features
Detachable shoulder strap
Cushioned side straps
2 exterior zip pockets and 2 sleeve pockets
Main compartment with mesh pocket and fleece lined sleeve
About 8L capacity. It is a size that can store valuables such as a long wallet, a 500ml plastic bottle, a folding umbrella, and a 7.9 inch tablet together.
advice
A bag with a simple design that is perfect for daily use. It is a slightly larger size that can store valuables, 500ml plastic bottles, paperback books, iPad mini, etc. together. It is easy to use because it does not hurt your shoulders and has many pockets, making it ideal for short trips.
Warranty
[Regular store]
All [THE NORTH FACE] products in our store are items that have arrived from the authorized domestic distributor, Goldwin Co., Ltd. We guarantee that all products are genuine.

Unisex Outdoor Bag, Tote Bag, Shoulder Bag, Shoulder Bag, Unisex, Leisure, 8L Bag, Storage, Commuting, Commuting, Traveling, Town, Men's, Women's, Black, Stylish
サイズ・素材
【ヨコ】25cm
【マチ】8cm
【ショルダー全長】116cm
【容量】8L
【生産国】ベトナム
【JANコード】
F/ブラック:4908046696187


shopping guide
Puravida! offers free shipping and 14 days free exchange and return. Please enjoy shopping with confidence.
*Some products, such as sale items, may not be eligible. If you are using Puravida! for the first time, please refer to the usage guide .
*You can check how to choose the size and how to measure from each product page.
About shipping & delivery

○ postage

■ home delivery
550 yen nationwide (Okinawa and remote islands 1,320 yen)
Free nationwide shipping for orders totaling 4,400 yen or more
*Delivery company cannot be specified.
*For orders to Okinawa and remote islands,
We will discount 550 yen from the regular price for orders totaling 11,000 yen or more.
■ mail service
275 yen nationwide
Only specified products and points can be delivered by mail.
Free nationwide shipping for orders over 4,400 yen


○Delivery

Orders placed before 12:00 on weekdays can be shipped the same day or delivered the next day. (For Honshu area)
We ship every day except Saturdays, Sundays, national holidays, our company's prescribed holidays, and the year-end and New Year holidays.
Click here for details

Exchange & Return

○Returns/Exchanges

Items can be exchanged within 14 days of purchase.
*Please note that the customer is responsible for the shipping and handling charges incurred when returning the product due to the customer's circumstances.
We cannot accept returns of products purchased during the sale period or discounted products. please note that.
Click here for details

About wrapping

Please select the desired wrapping when ordering the product and add it to the shopping cart. We accept wrapping for a fee.
*Some products cannot be wrapped.



Eco wrapping ¥ 275 (tax included)

Yoga mat wrapping ¥ 550 (tax included)

payment method

Credit card (Visa, Master, American Express)
PayPal
Amazon Pay
Apple Pay
Google Pay
Bank transfer (Rakuten Bank)
Cash on delivery: The fee is 330 yen for purchases under 10,000 yen, and is free for purchases over 10,000 yen.
Convenience store payment: Prepayment is required. The fee is a uniform 190 yen per order.

Click here for details

About the product

○ About product photos

Regarding the color of the product, we try to be as faithful as possible to the actual color of the product, but depending on the shooting environment and the viewing device, the color and texture may appear different from the actual product. Thank you for your understanding.

○ About print products

For products with printed patterns, the appearance of the pattern may differ from the posted photo depending on the cutting position. please note that.

Notes on sale

Product prices may change without notice during the sale period. We cannot accept discounts on products after purchase. Please understand the point.
✉Inquiries about this product
{formbuilder:1143}
DETAIL >> 商品詳細を見る(ページが下に展開します)
少し大きめ8Lが使いやすい、ミニマルデザインのショルダーバッグ
日帰りレジャーなどに最適な「ちょっと大きめなサイズ感」が便利で使いやすいトートバックです。8L容量で、ショルダーストラップを装備。ジッパーでの開閉が可能な内部には、フリースライニングスリーブと、小物の収納に便利なメッシュポケットを配備。外側には、ジッパーポケットとスリーブポケットを設置しています。マットな質感の素材が落ち着いたスタイルを演出します。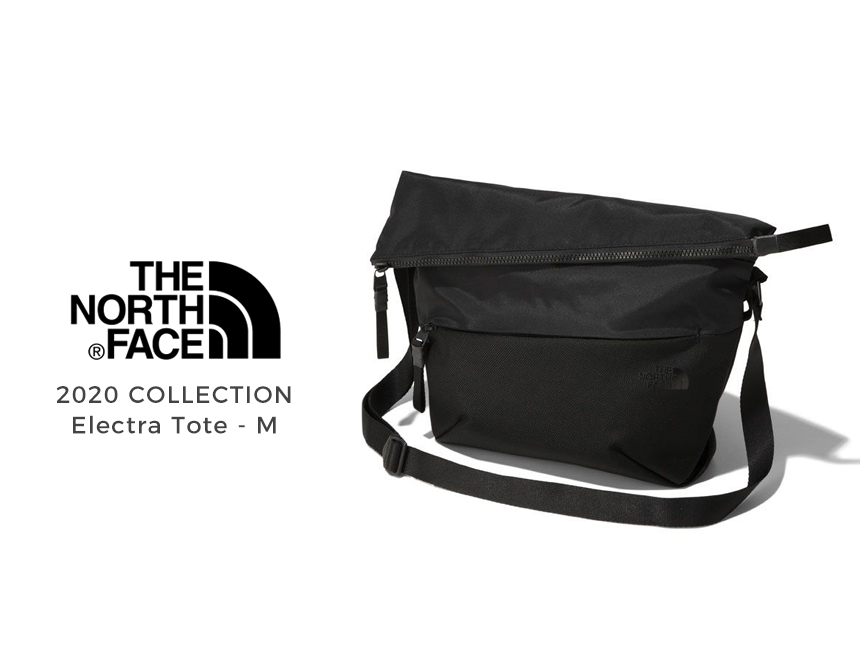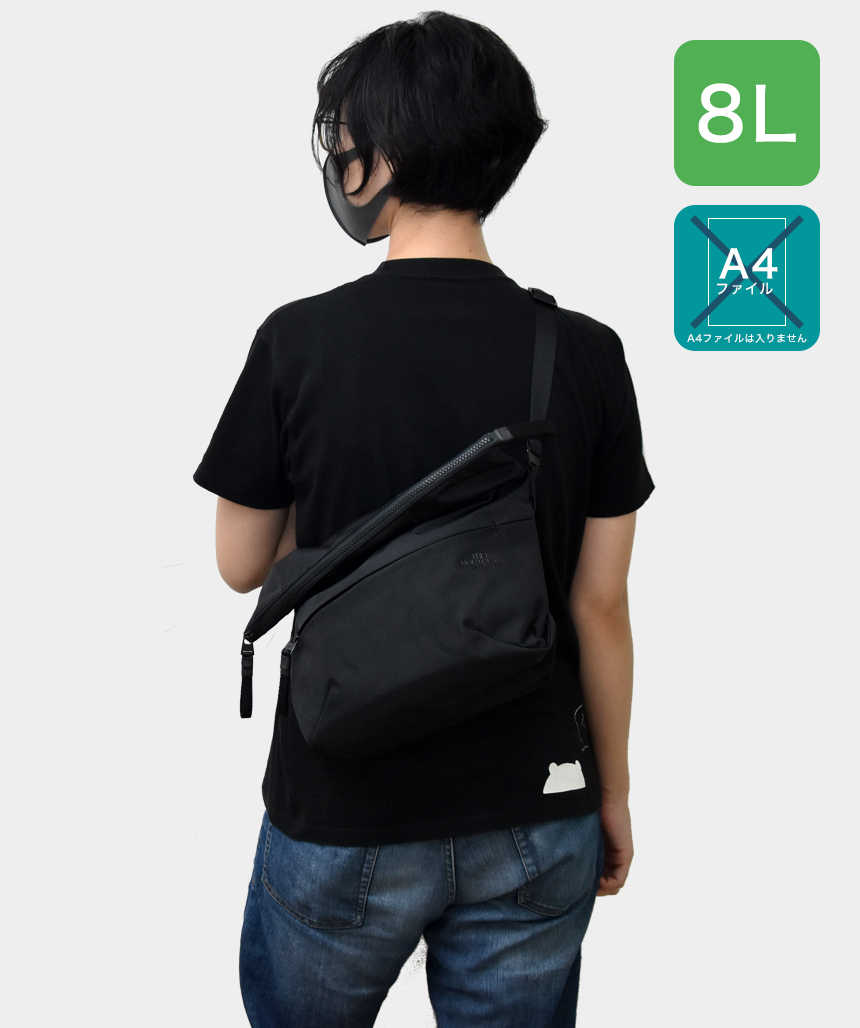 バッグ寸法:H46cm / W27cm / D16cm 着用モデル(女性):身長169 cm / B86 cm / W61 cm / H90 cm ※画像はイメージカラーです。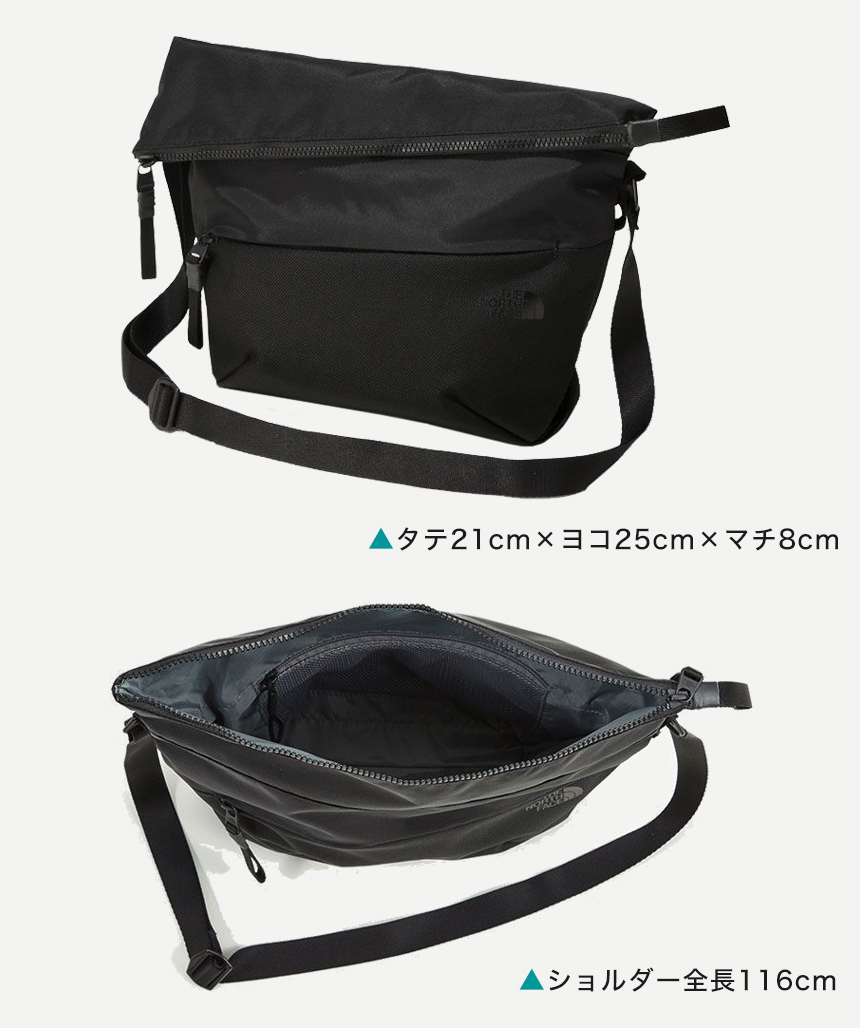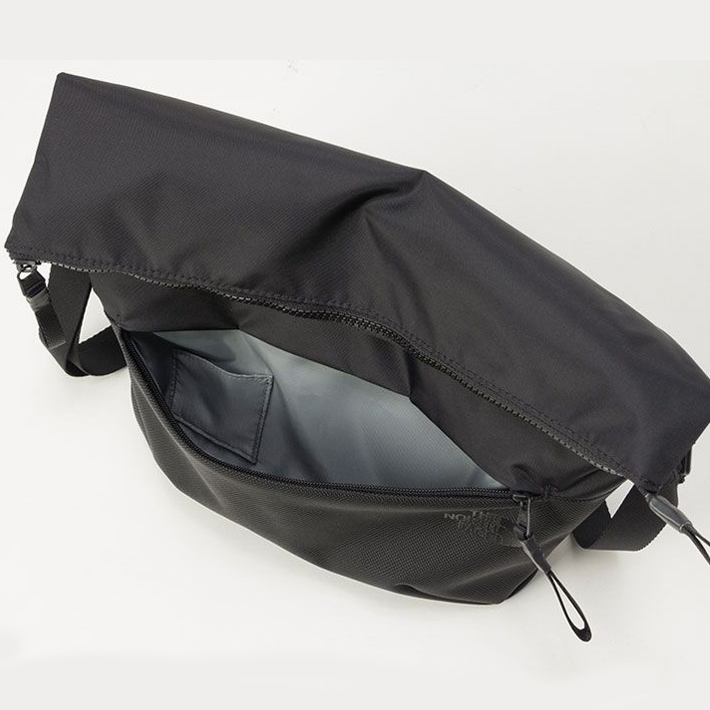 内側にポケットを備えた外側のジッパー付きポケット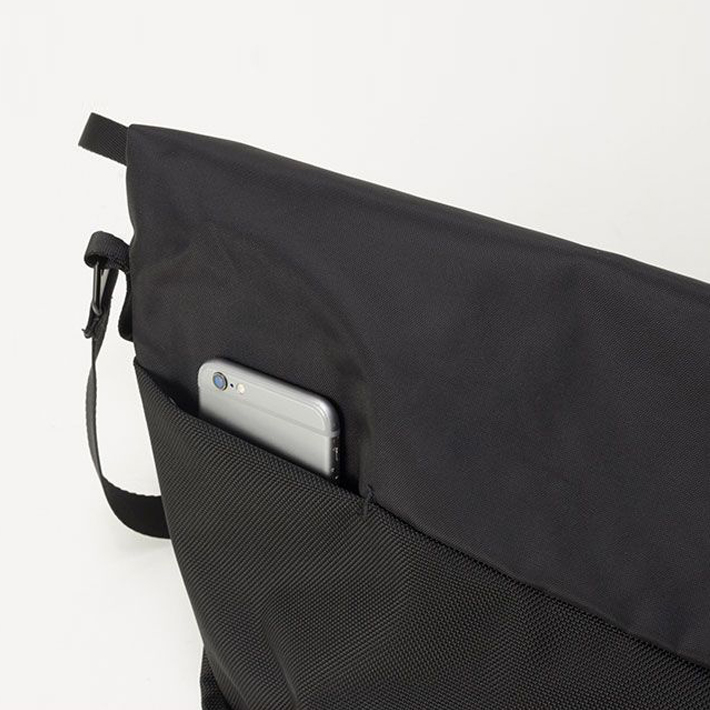 外側のスリーブポケット
※小物類は付属しません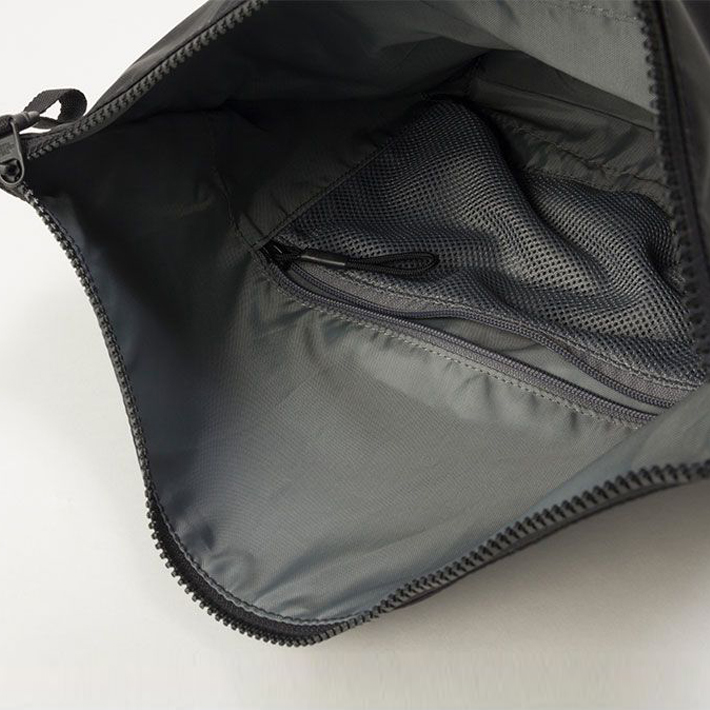 メッシュのジッパー付きポケットを備えた本体内部