[emmi] High Neck Rashguard Emi Women's Outdoor Sun Protection Long Sleeve High Neck / 23SS 14WGG231218
商品情報
サイズ・素材・生産国
USE&CARE
shopping guide
✉Inquiries about this product
☆カスタマーレビュー
商品情報
[emmi] High Neck Rashguard
A rash guard that can be used in a variety of active scenes.

Product features Excellent water absorption and quick-drying properties for lasting comfort. UV protection for safe use outdoors.

advice
It is an item that can be worn casually with a simple design. There is a slit in the hem, so we recommend wearing it to show off your swimsuit.

Emmi's yoga wear "high neck rash guard" is a yoga top (rash guard, swimsuit) with quick-drying, water absorption, UV protection, and washable functions for ladies (for women). A unique design with a high neck and a slit at the hem. 23SS (Spring/Summer 2023) new product. Not only can it be worn for sports such as hot yoga, pilates, fitness, gym, training, but also for outdoor activities as a sun protection, and it is amphibious so it can be worn as a swimsuit for marine activities (SUP yoga, beach, sea, pool).
サイズ・素材・生産国
【サイズ】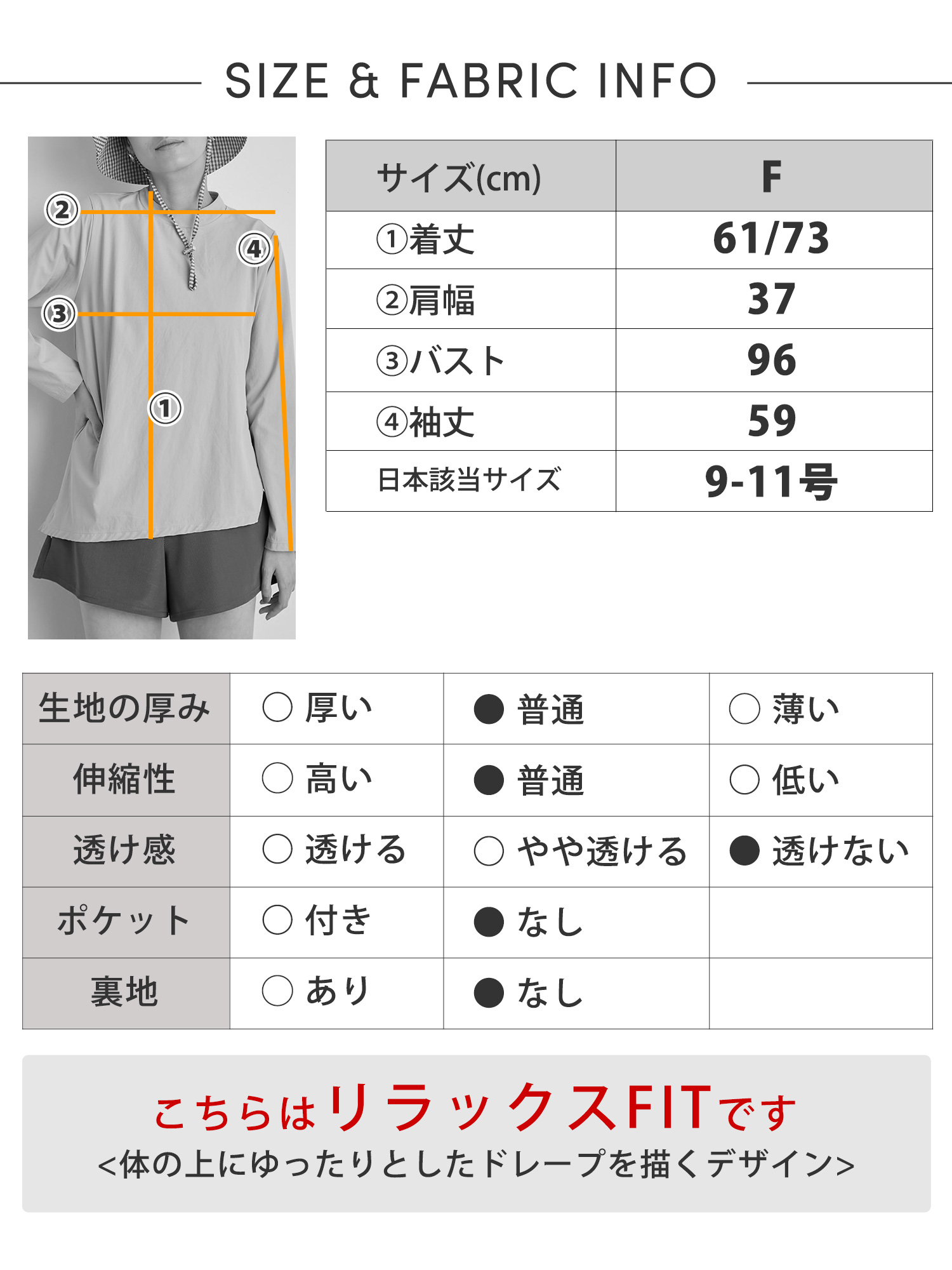 ■上記サイズは平置きサイズとなります。
■ストレッチ素材のため上記平置きサイズより5-10センチ前後伸びがあるとお考え下さい。

【素材】
ナイロン92%、ポリウレタン8%

【生産国】中国


USE&CARE
お手入れ時は、裏返して洗濯機の弱設定・温水で洗ってください。
タンブラー乾燥・ドライクリーニングはお避け下さい。
shopping guide
Puravida! offers free shipping and 14 days free exchange and return. Please enjoy shopping with confidence.
*Some products, such as sale items, may not be eligible. If you are using Puravida! for the first time, please refer to the usage guide .
*You can check how to choose the size and how to measure from each product page.
About shipping & delivery

○ postage

■ home delivery
550 yen nationwide (Okinawa and remote islands 1,320 yen)
Free nationwide shipping for orders totaling 4,400 yen or more
*Delivery company cannot be specified.
*For orders to Okinawa and remote islands,
We will discount 550 yen from the regular price for orders totaling 11,000 yen or more.
■ mail service
275 yen nationwide
Only specified products and points can be delivered by mail.
Free nationwide shipping for orders over 4,400 yen


○Delivery

Orders placed before 12:00 on weekdays can be shipped the same day or delivered the next day. (For Honshu area)
We ship every day except Saturdays, Sundays, national holidays, our company's prescribed holidays, and the year-end and New Year holidays.
Click here for details

Exchange & Return

○Returns/Exchanges

Items can be exchanged within 14 days of purchase.
*Please note that the customer is responsible for the shipping and handling charges incurred when returning the product due to the customer's circumstances.
We cannot accept returns of products purchased during the sale period or discounted products. please note that.
Click here for details

About wrapping

Please select the desired wrapping when ordering the product and add it to the shopping cart. We accept wrapping for a fee.
*Some products cannot be wrapped.



Eco wrapping ¥ 275 (tax included)

Yoga mat wrapping ¥ 550 (tax included)

payment method

Credit card (Visa, Master, American Express)
PayPal
Amazon Pay
Apple Pay
Google Pay
Bank transfer (Rakuten Bank)
Cash on delivery: The fee is 330 yen for purchases under 10,000 yen, and is free for purchases over 10,000 yen.
Convenience store payment: Prepayment is required. The fee is a uniform 190 yen per order.

Click here for details

About the product

○ About product photos

Regarding the color of the product, we try to be as faithful as possible to the actual color of the product, but depending on the shooting environment and the viewing device, the color and texture may appear different from the actual product. Thank you for your understanding.

○ About print products

For products with printed patterns, the appearance of the pattern may differ from the posted photo depending on the cutting position. please note that.

Notes on sale

Product prices may change without notice during the sale period. We cannot accept discounts on products after purchase. Please understand the point.
✉Inquiries about this product
{formbuilder:1143}
DETAIL >> 商品詳細を見る(ページが下に展開します)
[emmi] ハイネックラッシュガード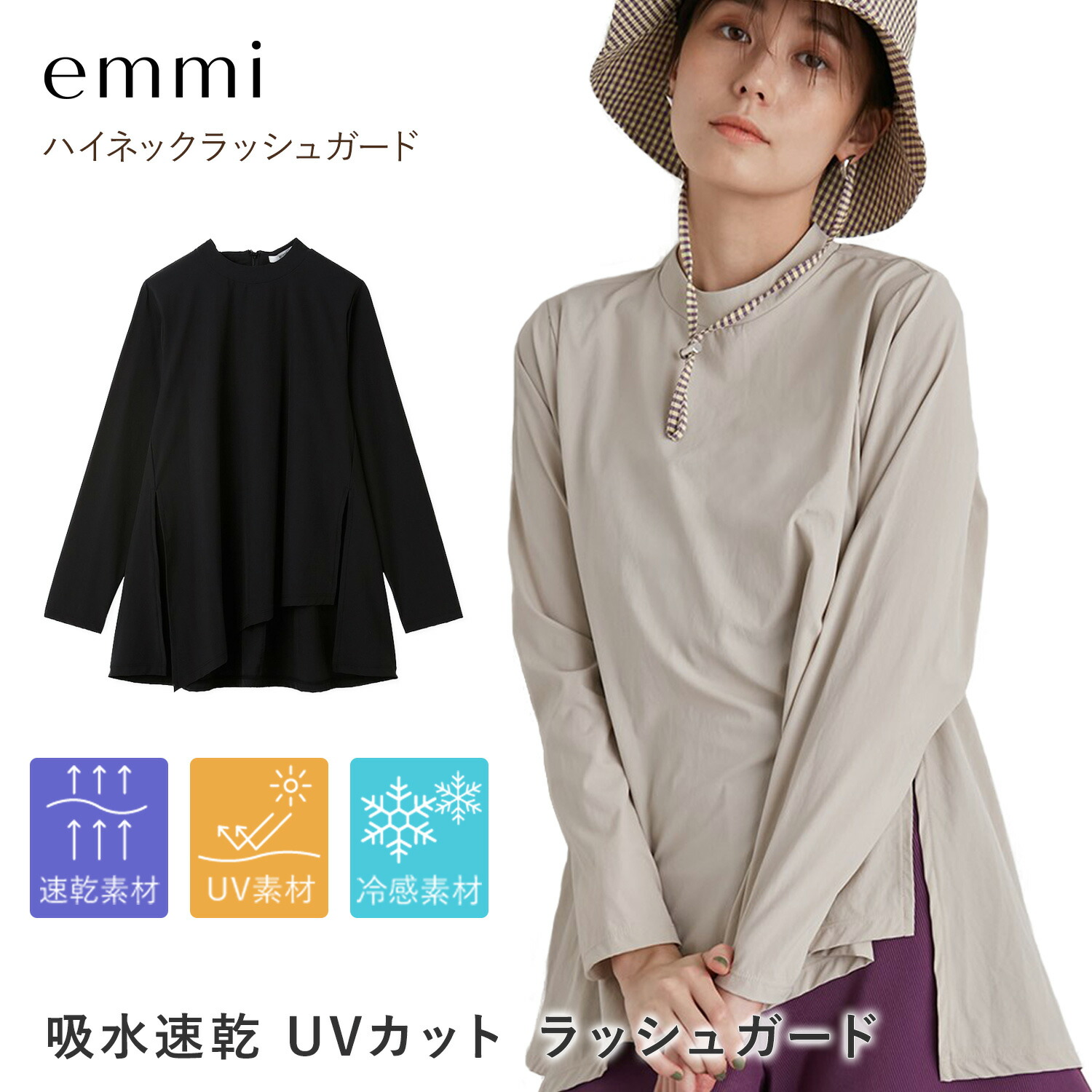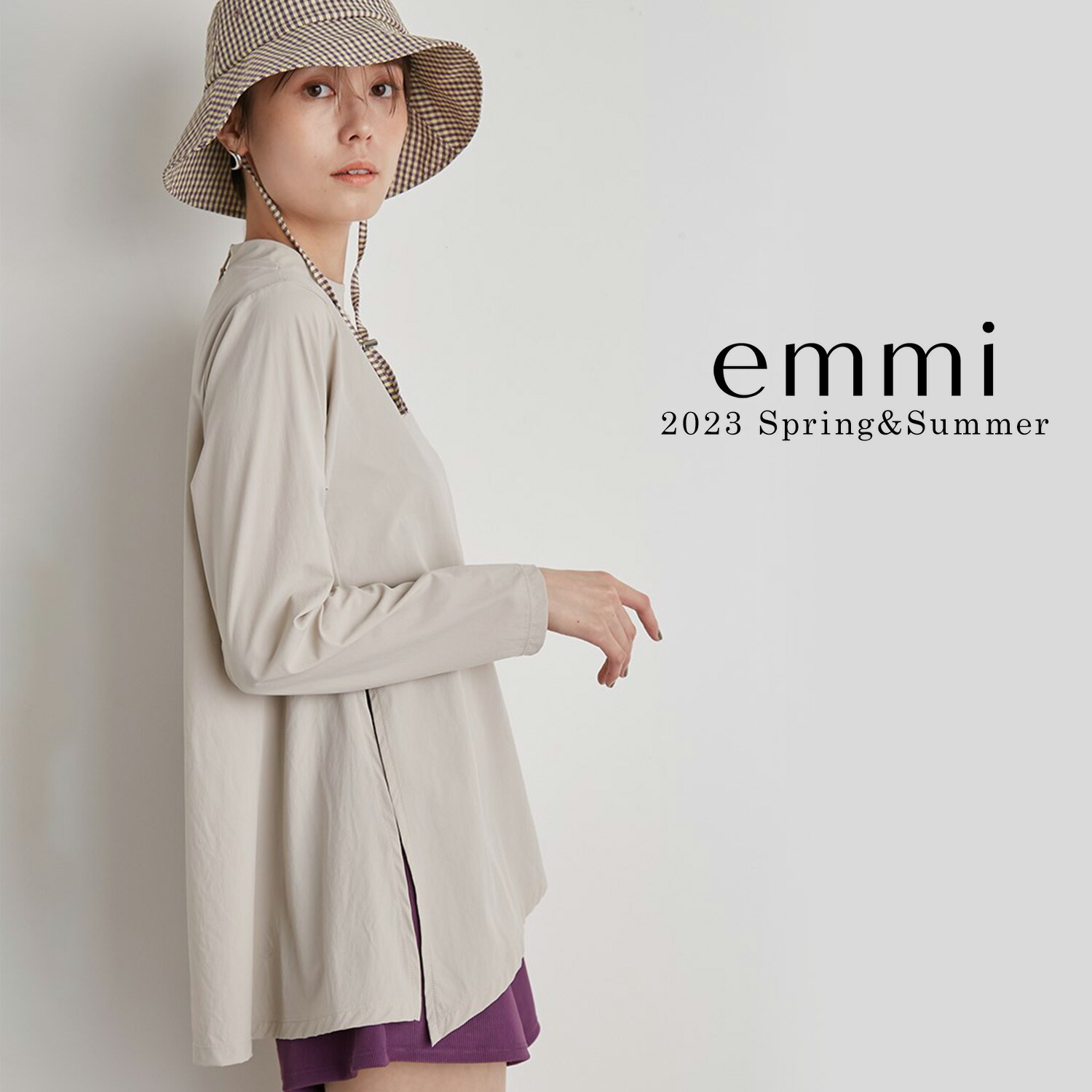 様々なアクティブシーンで活躍してくれるラッシュガード。
シンプルなデザインでカジュアルに着こなせるラッシュガード。合わせるアイテム問わず、様々なアクティブシーンで活躍してくれる1枚です。肌と接触した際に冷たく感じる冷感素材を使用しているので、アウトドアにも最適です。
ハイネックや裾のスリットでアクセントをプラス。
ハイネックと裾のスリットでシンプルながらも個性が出るデザインです。前丈がアシンメトリーデザインとなっているので、シンプルなボトムスを合わせるだけでコーディネートが完成します。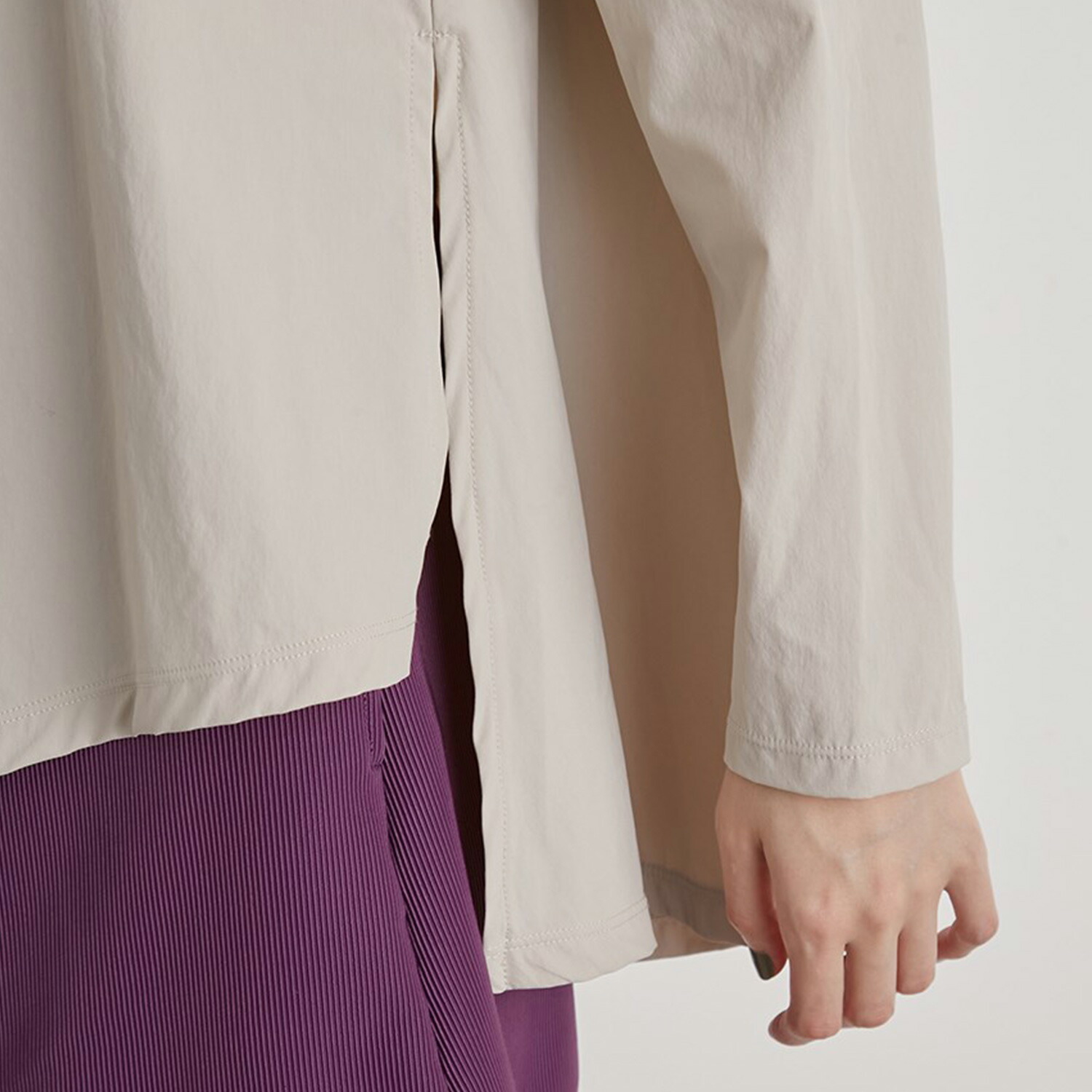 裾にアクセントとなるスリット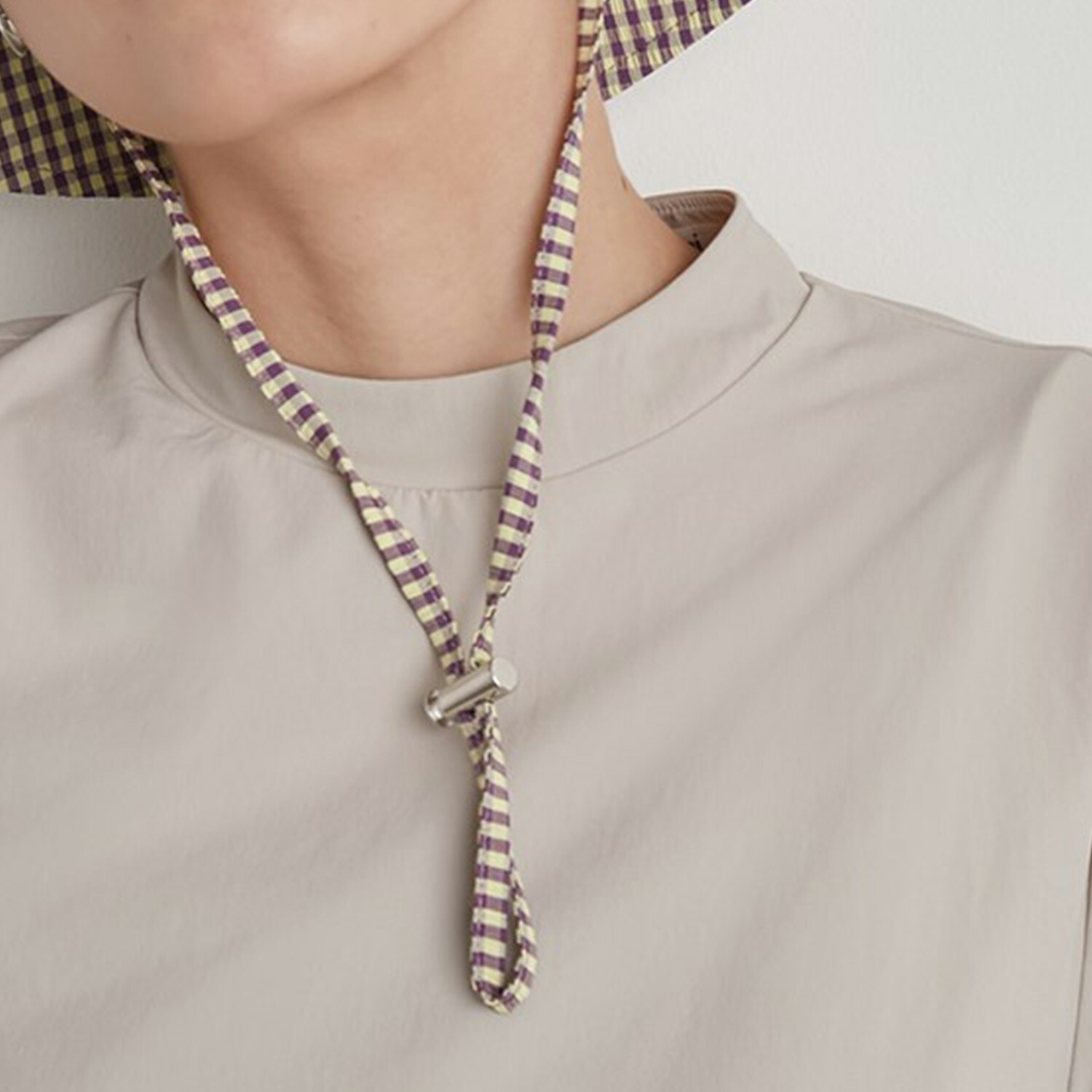 首元までカバーできるハイネック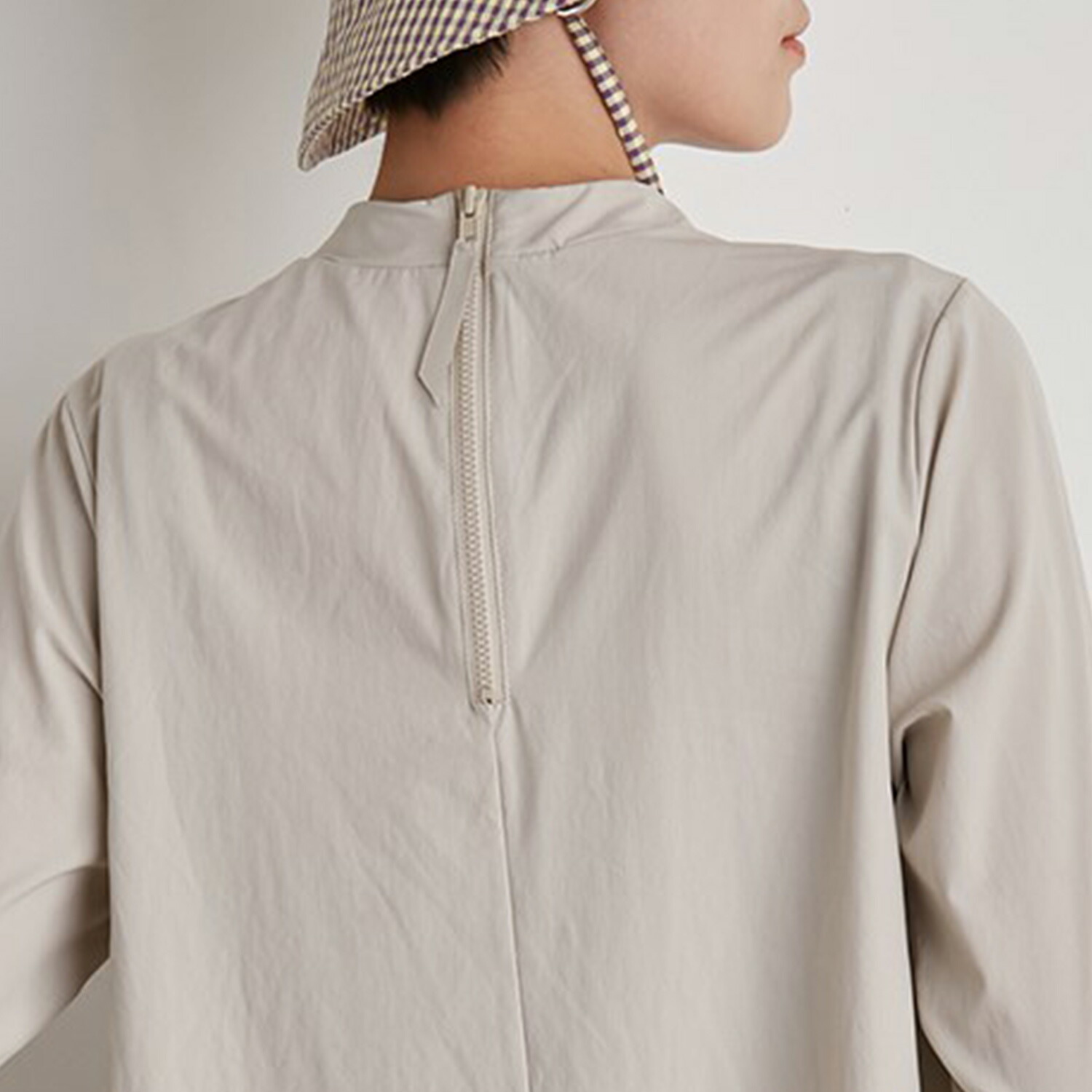 着脱が簡単にできる背中のファスナー付き