[SALE][emmi] Art Flower Leggings Yoga Wear Yoga Bottoms Yoga Pants Long Floral Pattern / 22SS 14WCP221207
商品情報
サイズ・素材・生産国
USE&CARE
shopping guide
✉Inquiries about this product
☆カスタマーレビュー
商品情報
emmi

art flower leggings
Stay dry and comfortable even when you sweat. elegant floral leggings
Leggings with a lovely art flower pattern that is eye-catching and smooth to the touch. The high-rise design with a high waist position covers the waist area neatly. The fabric has just the right amount of stretch and is water absorbent and quick drying, making it a comfortable item to wear. It also has a UV cut function, so park yoga and going to the gym are safe. These leggings are versatile for yoga, athleisure, and daily use. Also pay attention to the logo design on the back that can casually appeal to the brand.

Elegant flower print High-rise design firmly covers the abdomen Long length that gently supports the ankles Excellent water absorption and quick-drying, and comfortable to wear UV cut back logo for safe use outdoors

advice
Elegant leggings with flower print. It has a smooth texture and is very comfortable to wear. For workouts such as yoga, wear a short top to increase mobility. The pattern is fashionable, so it is a versatile piece that can be used for everyday use along with a dress.

Emmi's yoga wear "Art flower Leggings" is yoga pants (long pants, yoga bottoms) with quick-drying, water absorption, elasticity (stretching), and UV protection for ladies (women). Elegant design with flower print. 22SS (Spring/Summer 2022) new product. The high-rise design makes your stomach and buttocks look neat (body cover). Perfect for hot yoga, pilates, fitness and more.

サイズ・素材・生産国
【サイズ】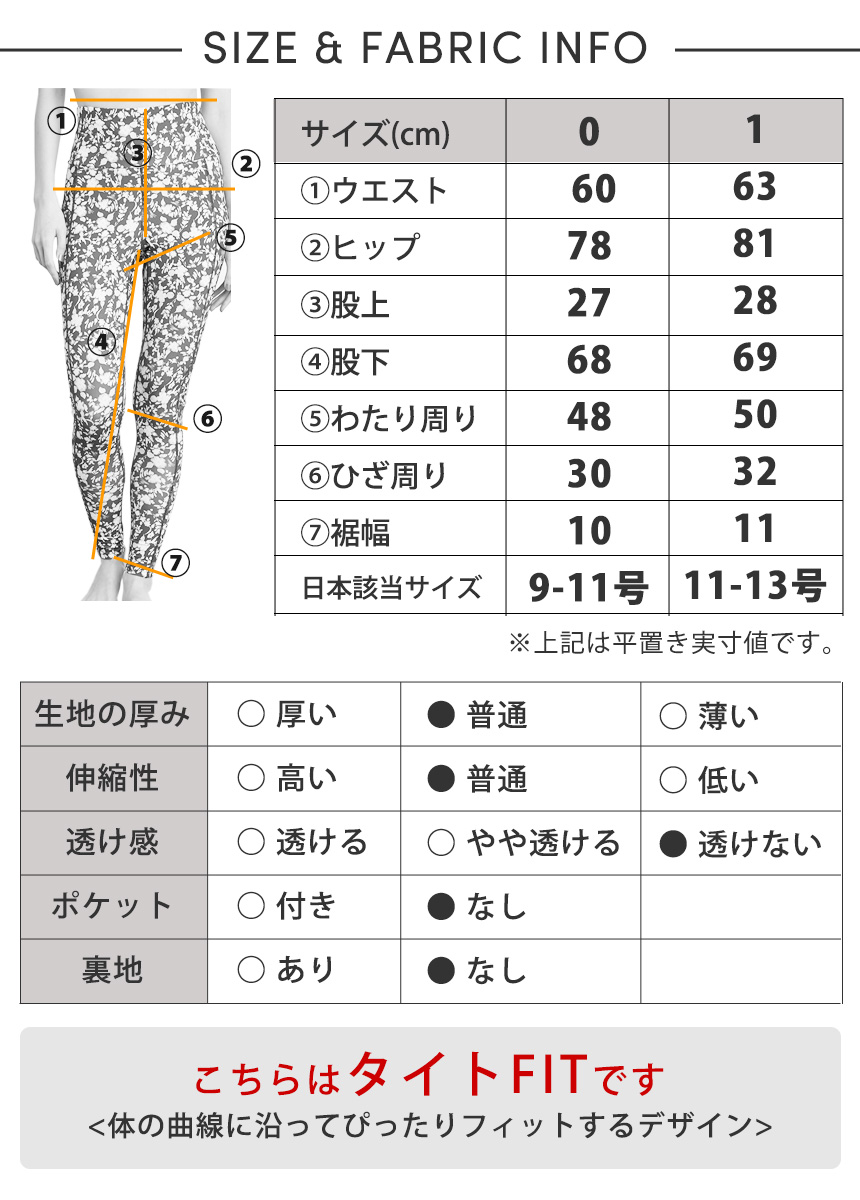 ■上記サイズは平置きサイズとなります。
■ストレッチ素材のため上記平置きサイズより5-10センチ前後伸びがあるとお考え下さい。

【素材】
ポリエステル82%、ポリウレタン18%

【生産国】中国

【素材特徴】
伸びがよく、さらりと気持ちいいUVカット機能付きストレッチ素材。

USE&CARE
お手入れ時は、裏返して洗濯機の弱設定・温水で洗ってください。
タンブラー乾燥・ドライクリーニングはお避け下さい。
shopping guide
Puravida! offers free shipping and 14 days free exchange and return. Please enjoy shopping with confidence.
*Some products, such as sale items, may not be eligible. If you are using Puravida! for the first time, please refer to the usage guide .
*You can check how to choose the size and how to measure from each product page.
About shipping & delivery

○ postage

■ home delivery
550 yen nationwide (Okinawa and remote islands 1,320 yen)
Free nationwide shipping for orders totaling 4,400 yen or more
*Delivery company cannot be specified.
*For orders to Okinawa and remote islands,
We will discount 550 yen from the regular price for orders totaling 11,000 yen or more.
■ mail service
275 yen nationwide
Only specified products and points can be delivered by mail.
Free nationwide shipping for orders over 4,400 yen


○Delivery

Orders placed before 12:00 on weekdays can be shipped the same day or delivered the next day. (For Honshu area)
We ship every day except Saturdays, Sundays, national holidays, our company's prescribed holidays, and the year-end and New Year holidays.
Click here for details

Exchange & Return

○Returns/Exchanges

Items can be exchanged within 14 days of purchase.
*Please note that the customer is responsible for the shipping and handling charges incurred when returning the product due to the customer's circumstances.
We cannot accept returns of products purchased during the sale period or discounted products. please note that.
Click here for details

About wrapping

Please select the desired wrapping when ordering the product and add it to the shopping cart. We accept wrapping for a fee.
*Some products cannot be wrapped.



Eco wrapping ¥ 275 (tax included)

Yoga mat wrapping ¥ 550 (tax included)

payment method

Credit card (Visa, Master, American Express)
PayPal
Amazon Pay
Apple Pay
Google Pay
Bank transfer (Rakuten Bank)
Cash on delivery: The fee is 330 yen for purchases under 10,000 yen, and is free for purchases over 10,000 yen.
Convenience store payment: Prepayment is required. The fee is a uniform 190 yen per order.

Click here for details

About the product

○ About product photos

Regarding the color of the product, we try to be as faithful as possible to the actual color of the product, but depending on the shooting environment and the viewing device, the color and texture may appear different from the actual product. Thank you for your understanding.

○ About print products

For products with printed patterns, the appearance of the pattern may differ from the posted photo depending on the cutting position. please note that.

Notes on sale

Product prices may change without notice during the sale period. We cannot accept discounts on products after purchase. Please understand the point.
✉Inquiries about this product
{formbuilder:1143}
DETAIL >> 商品詳細を見る(ページが下に展開します)
[emmi] アートフラワーレギンス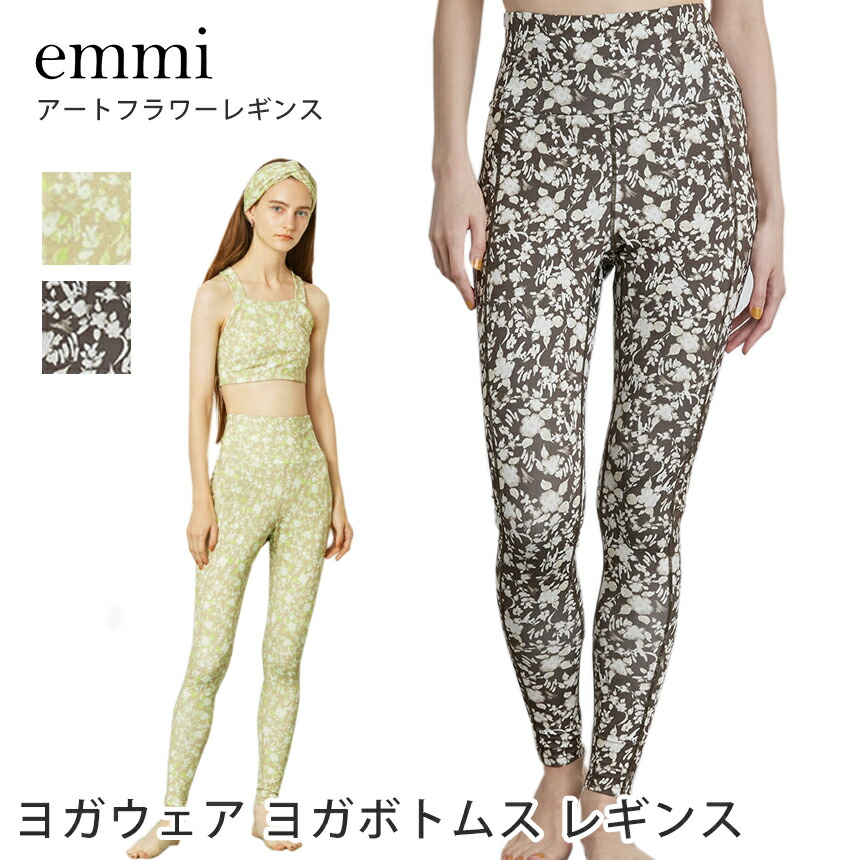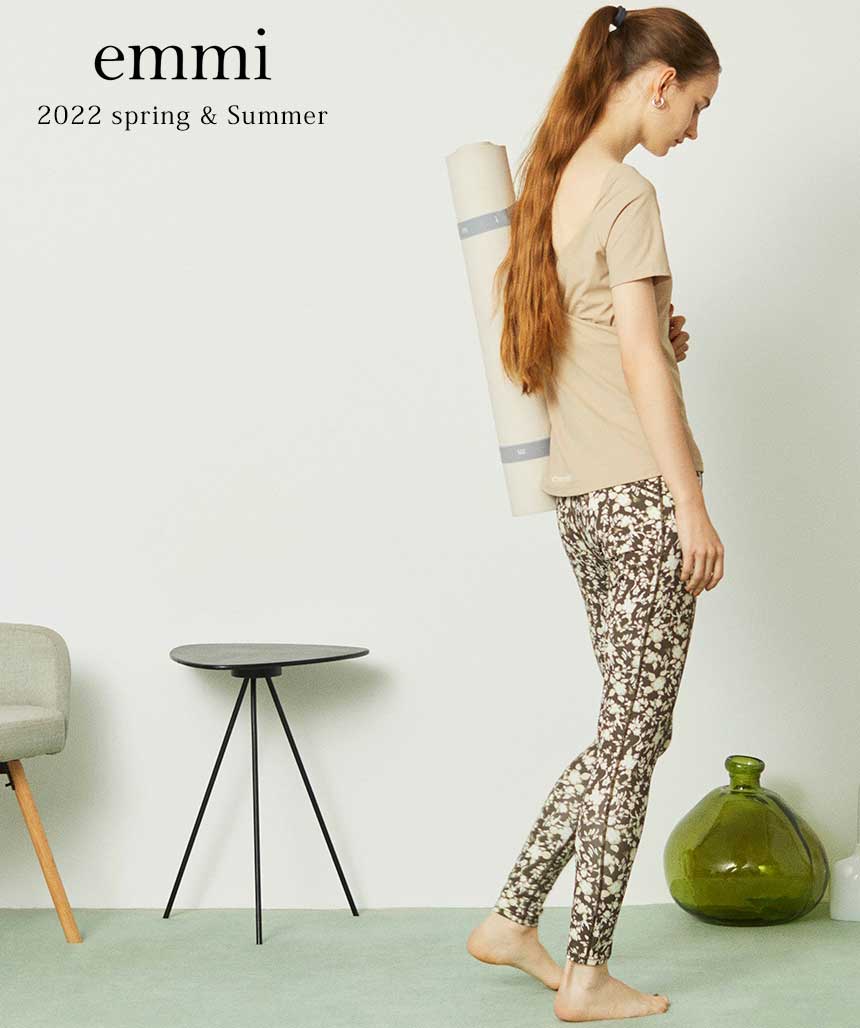 汗をかいてもサラリと快適。エレガントな花柄レギンス
可憐なアートフラワーパターンが目を惹く、手触り滑らかなレギンス。ウエスト位置が高めのハイライズデザインで気になるウエスト周りをすっきり体型カバー。程よいストレッチと吸水速乾機能を備えた生地なので快適な履き心地が嬉しいアイテム。UVカット機能も付いているのでパークヨガやジム通いも安心。ヨガやアスレジャー、デイリーにと幅広く活躍するレギンスです。ブランドをさりげなくアピールできる、バックのロゴデザインにもご注目。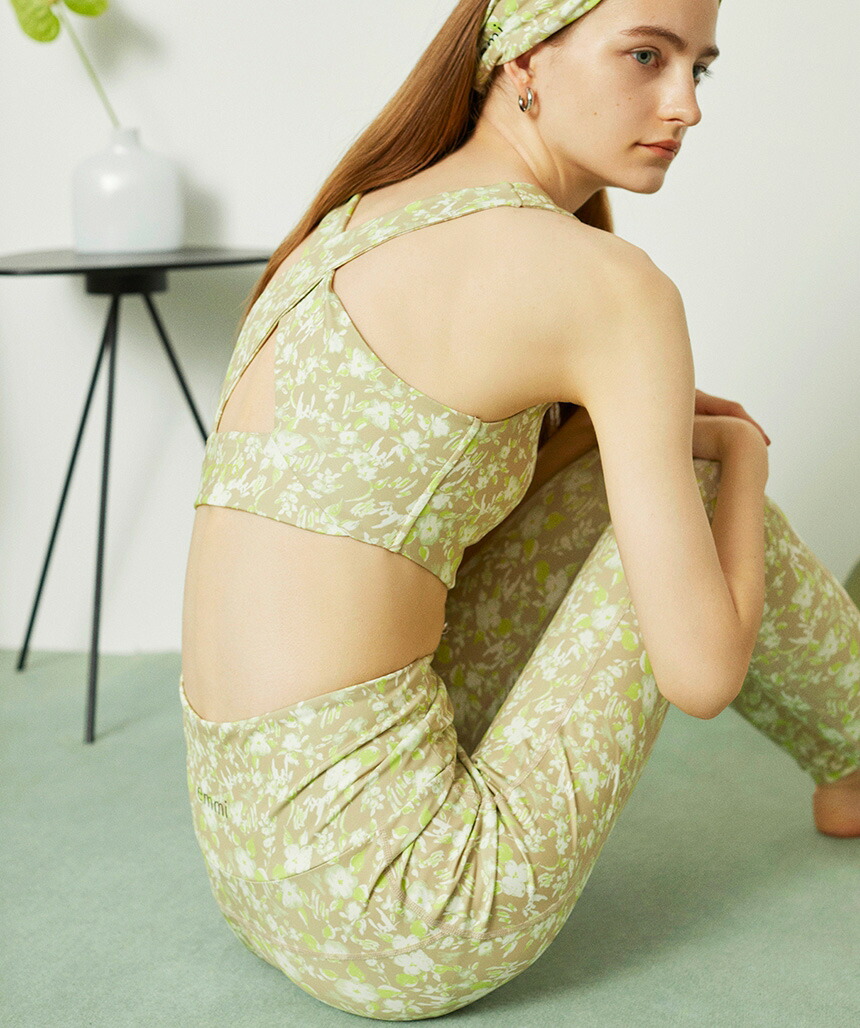 スタイルアップを叶えるハイライズ
気になるお腹まわりをスッキリカバーするハイライズデザイン。足首までしっかりカバーするフルレングス丈でしなやかなラインを作ります。ウエストの切り返し幅を大きくとることで小尻効果も絶大。履くだけでスタイル良く見せることができます。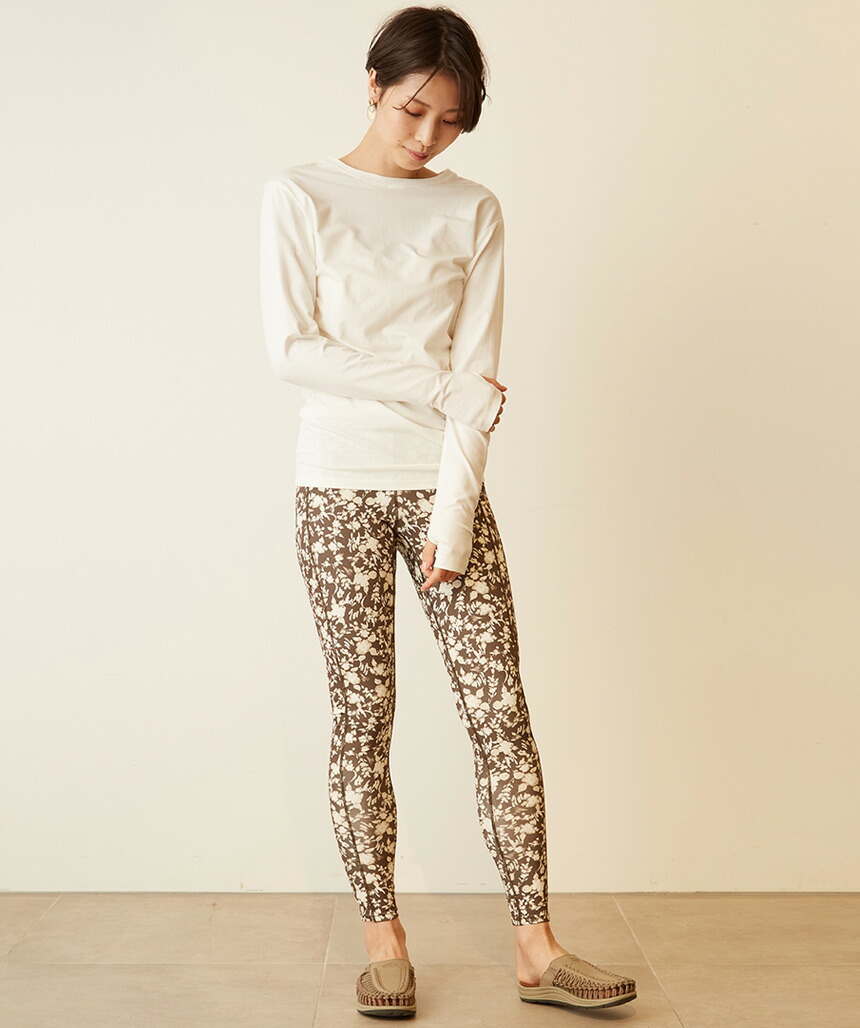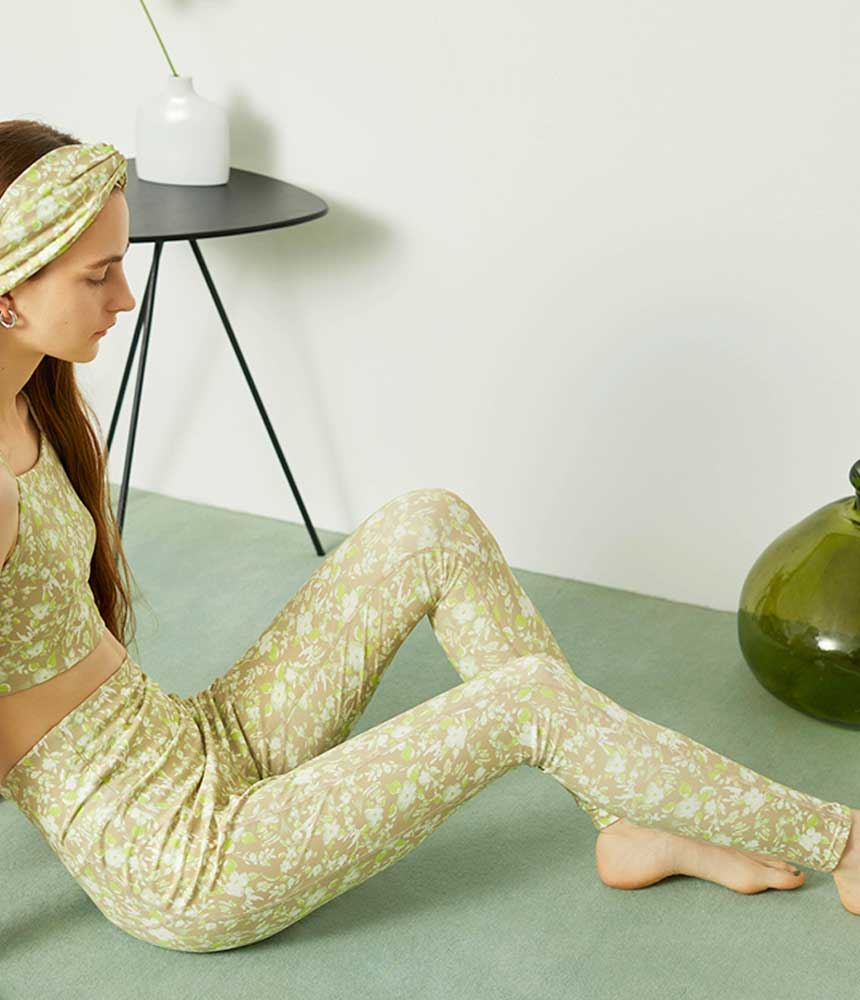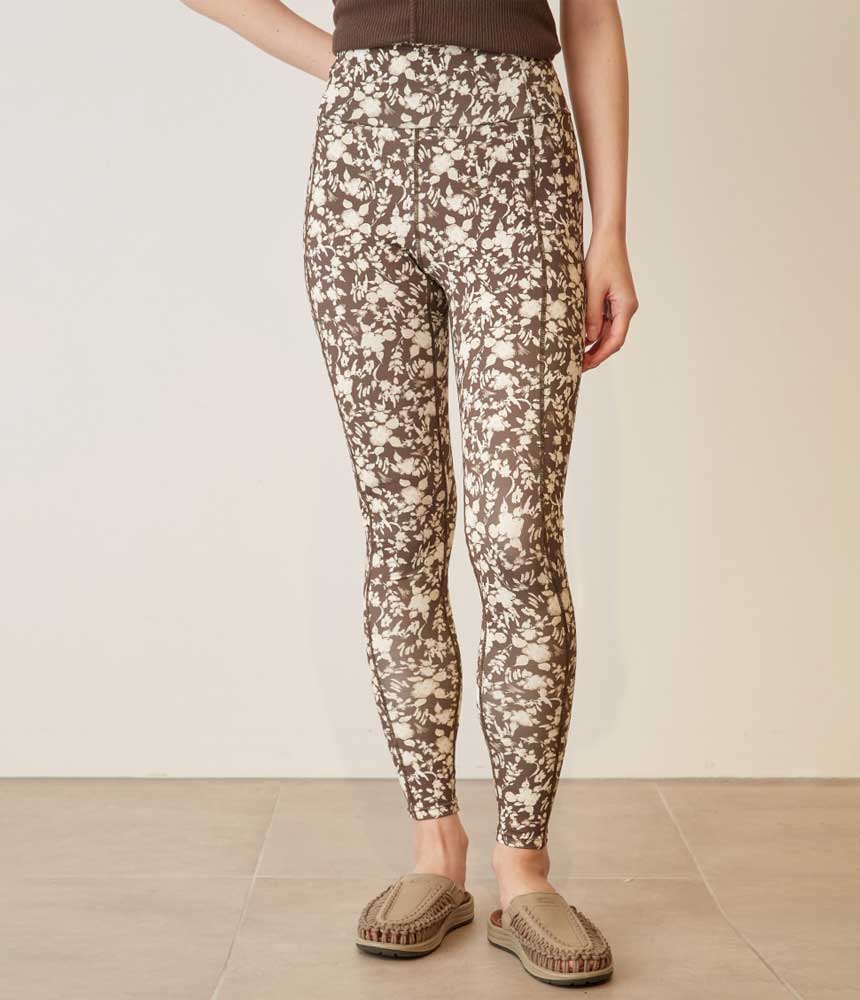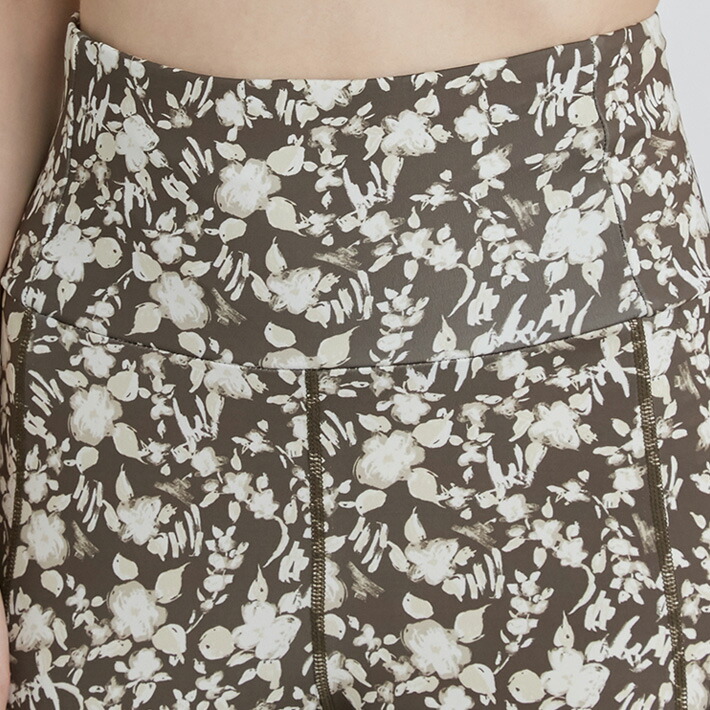 ハイライズデザインでお腹まわりをしっかりカバー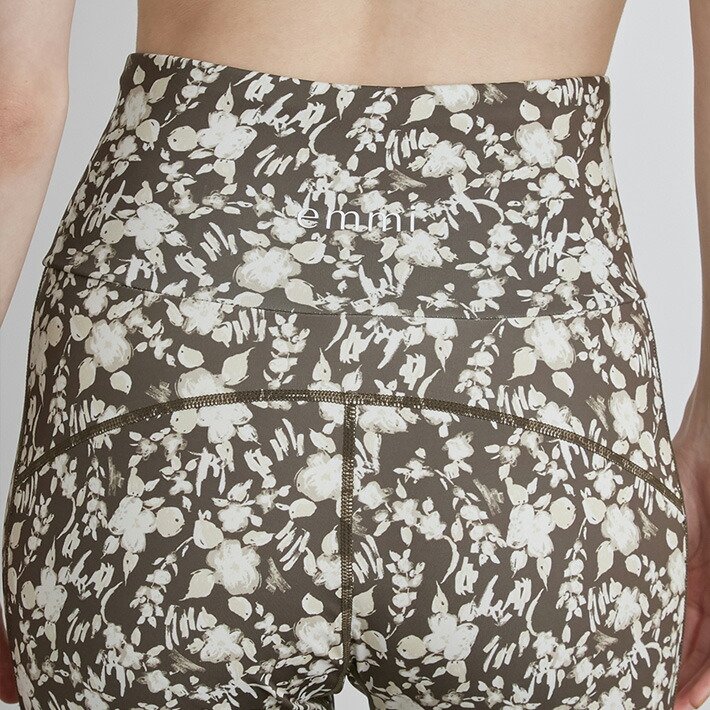 ウエスト背面にのロゴ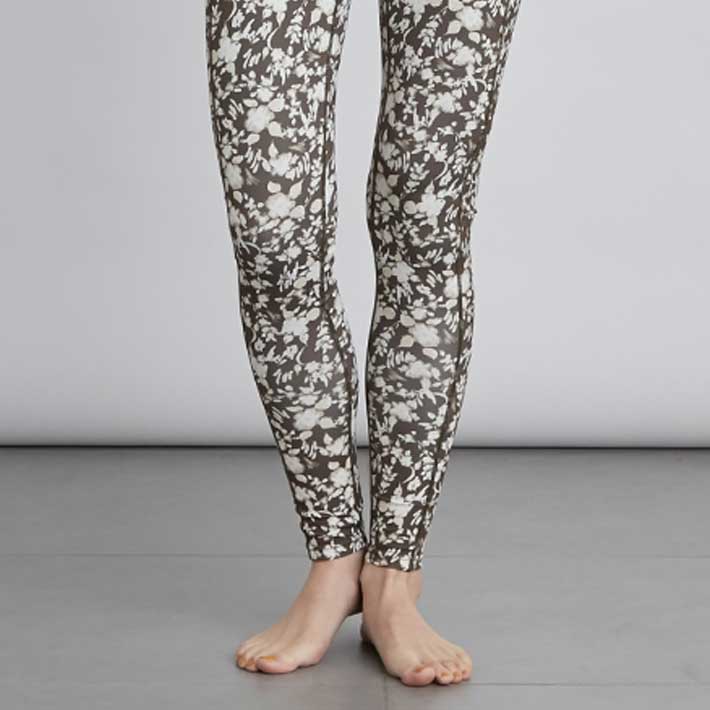 足首までしなやかにフィット
カラー