[SALE30%OFF][[sn] super.natural] BASIC LONG PANTS SUPERNATURAL LADY'S YOGA WEAR YOGA PANTS TAPERED PANTS NIGHT LENGTH / 22FW SNWJ10069
商品情報
サイズ・素材
USE&CARE
shopping guide
✉Inquiries about this product
☆カスタマーレビュー
商品情報
[[sn] super.natural] BASIC LONG PANTS
Simple pants that can be used from town to sports

About product features
Nine-quarter length tapered line that makes your legs look neat Yoke is inserted in the hip area to make your buttocks less noticeable
PONTE ROMA 220 stretches in 4 directions for excellent elasticity, excellent sweat absorption and quick drying, and a smooth texture that is comfortable to wear.Merino wool material with antibacterial and deodorizing properties derived from nature, which prevents unpleasant odors from sticking.It has high heat insulation, keeps you cool in the summer and warm in the winter.
advice
The design and texture are recommended for daily use, and the simple colors are easy to match with everyday wear. It is comfortable to wear and has a smooth texture that is comfortable even when you sweat.
Supernatural ([sn] super.natural) yoga wear "Basic Long Pants (W JP BASIC PANT)" are 22FW (Autumn/Winter 2022) Japanese genuine yoga pants. Nine-quarter length tapered pants with an elastic waist for a loose and comfortable fit. Highly functional material with excellent sweat absorption and quick-drying properties, as well as antibacterial and deodorizing properties. Recommended for use in sports and outdoor activities such as sweaty Pilates, gym, fitness, and running. Merino wool is used and has insulation properties, so you can stay cool in the summer and warm in the winter, making it perfect for chilly days. These yoga bottoms are perfect for all seasons.

サイズ・素材
【サイズ】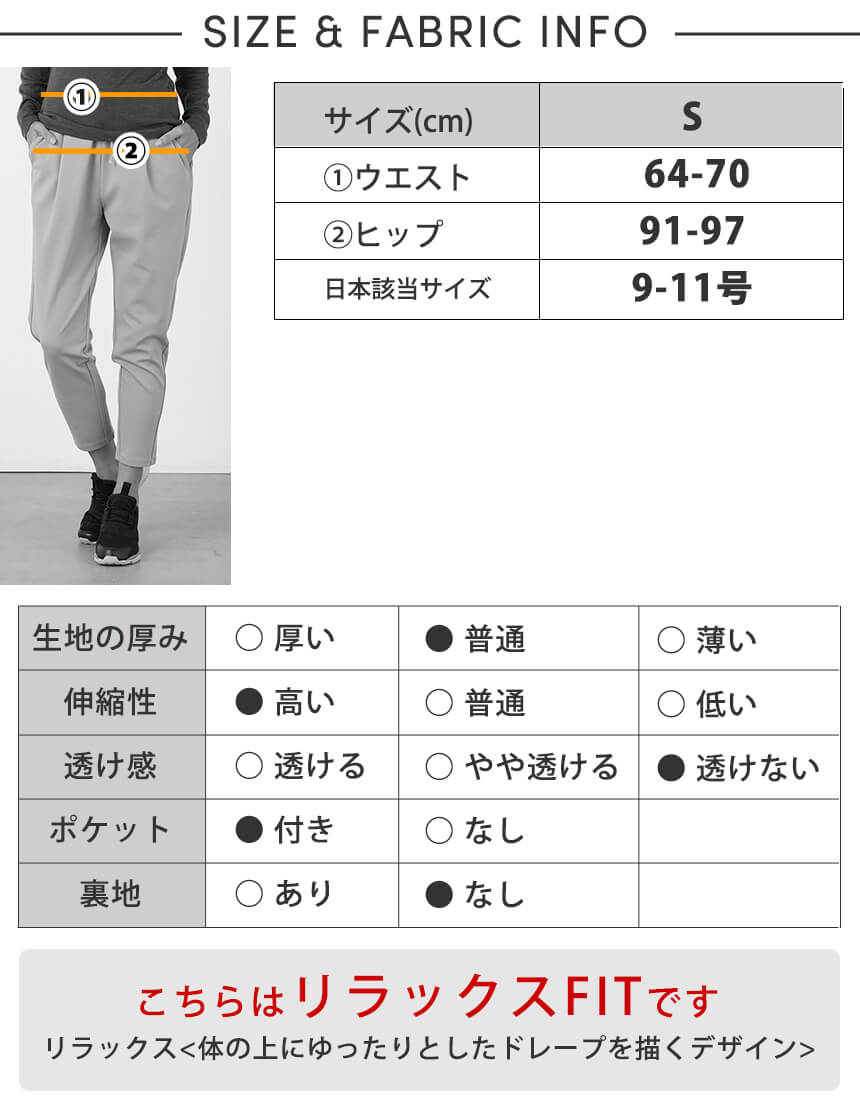 ※ 商品の実寸ではなく、お客様の体型サイズの目安を記載していますので、ご注意ください。

【素材特徴】
伸縮性の高いPONTE ROMA 220を使用
4方向に伸縮し、フィット感抜群の生地

USE&CARE
※洗濯時は多少色落ちする場合がありますのでご注意ください。
※商品の素材の特性上、多少洗濯後に縮む場合があります。
※末永くご愛用いただくためには洗濯ネットでのお洗濯や手洗いをお勧めします。
※実際の商品はお客様のPC環境等により、多少色味が異なる場合がございますので予めご了承ください。
※[sn]super.naturalはスイスのブランドで、日本国内正規品の表記もEUサイズが基準となっています。国内ブランドの一般的なサイズと比べると、ワンサイズ大きめになっています。
shopping guide
Puravida! offers free shipping and 14 days free exchange and return. Please enjoy shopping with confidence.
*Some products, such as sale items, may not be eligible. If you are using Puravida! for the first time, please refer to the usage guide .
*You can check how to choose the size and how to measure from each product page.
About shipping & delivery

○ postage

■ home delivery
550 yen nationwide (Okinawa and remote islands 1,320 yen)
Free nationwide shipping for orders totaling 4,400 yen or more
*Delivery company cannot be specified.
*For orders to Okinawa and remote islands,
We will discount 550 yen from the regular price for orders totaling 11,000 yen or more.
■ mail service
275 yen nationwide
Only specified products and points can be delivered by mail.
Free nationwide shipping for orders over 4,400 yen


○Delivery

Orders placed before 12:00 on weekdays can be shipped the same day or delivered the next day. (For Honshu area)
We ship every day except Saturdays, Sundays, national holidays, our company's prescribed holidays, and the year-end and New Year holidays.
Click here for details

Exchange & Return

○Returns/Exchanges

Items can be exchanged within 14 days of purchase.
*Please note that the customer is responsible for the shipping and handling charges incurred when returning the product due to the customer's circumstances.
We cannot accept returns of products purchased during the sale period or discounted products. please note that.
Click here for details

About wrapping

Please select the desired wrapping when ordering the product and add it to the shopping cart. We accept wrapping for a fee.
*Some products cannot be wrapped.



Eco wrapping ¥ 275 (tax included)

Yoga mat wrapping ¥ 550 (tax included)

payment method

Credit card (Visa, Master, American Express)
PayPal
Amazon Pay
Apple Pay
Google Pay
Bank transfer (Rakuten Bank)
Cash on delivery: The fee is 330 yen for purchases under 10,000 yen, and is free for purchases over 10,000 yen.
Convenience store payment: Prepayment is required. The fee is a uniform 190 yen per order.

Click here for details

About the product

○ About product photos

Regarding the color of the product, we try to be as faithful as possible to the actual color of the product, but depending on the shooting environment and the viewing device, the color and texture may appear different from the actual product. Thank you for your understanding.

○ About print products

For products with printed patterns, the appearance of the pattern may differ from the posted photo depending on the cutting position. please note that.

Notes on sale

Product prices may change without notice during the sale period. We cannot accept discounts on products after purchase. Please understand the point.
✉Inquiries about this product
{formbuilder:1143}
DETAIL >> 商品詳細を見る(ページが下に展開します)
[[sn] super.natural] W ドローストリング ロングスリーブ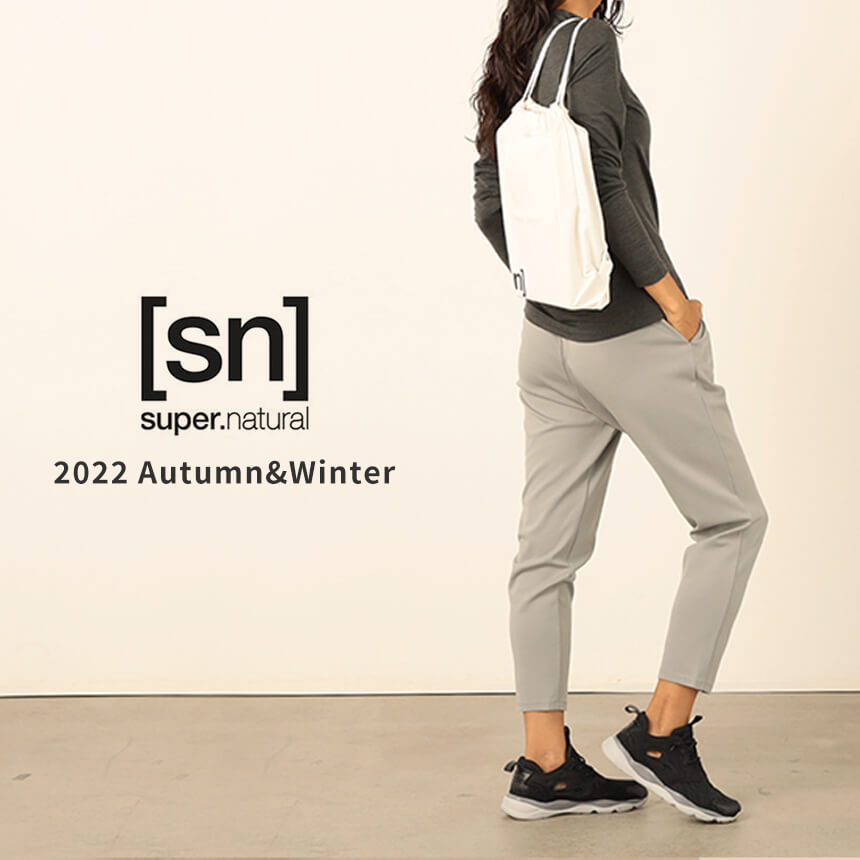 タウンからスポーツまで使えるシンプルなパンツ
足をすっきり見せる9分丈のテーパードラインに加えて、股上が深めの、使いやすい形にしました。ヒップの部分にヨークを入れて、お尻が目立たないようにする工夫も。4方向に伸縮するPONTEROMA220は、スポーツタイツに使われているものと同じ素材。ジムやヨガのときに、タイツの代わりに、よりルーズにはくのにもおすすめです。タウンでのスポーツカジュアルにも使えます。日本のユーザーからの要望で生まれて、ヨーロッパでも採用されたデザイン。
※画像は参考カラーです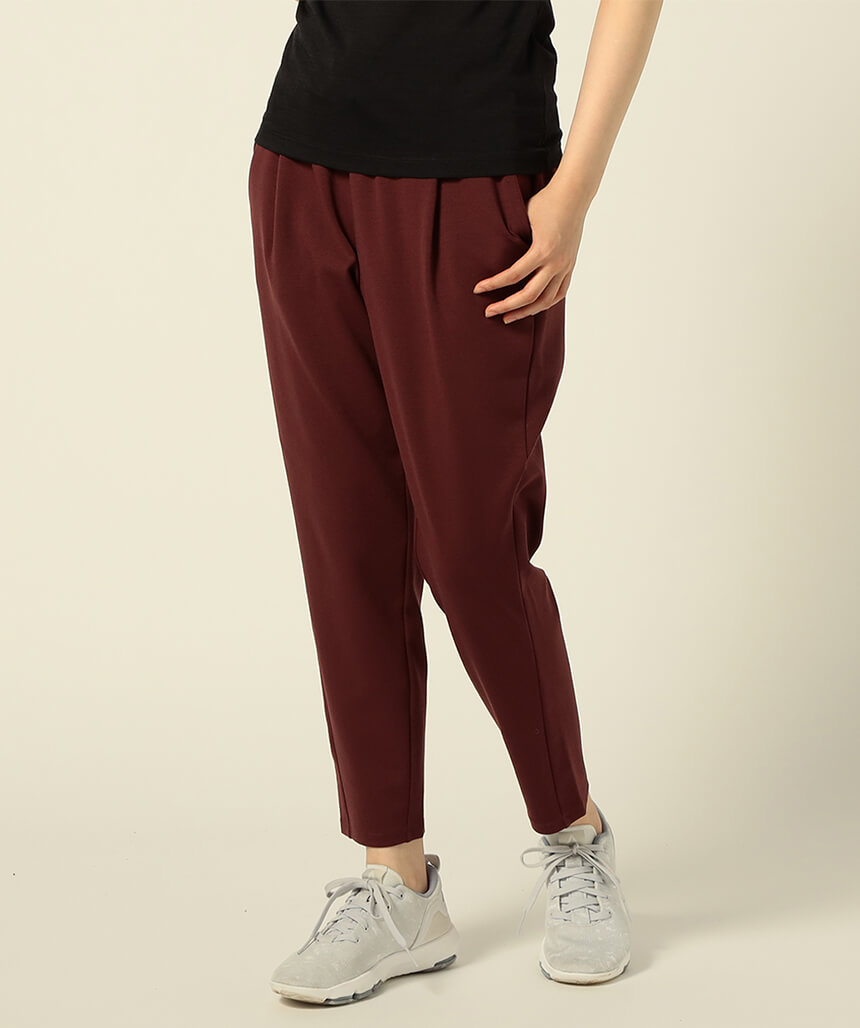 吸汗、速乾、防臭機能を搭載
吸汗、速乾性や防臭機能も搭載しているので汗をかくピラティス、ランニングなどで重宝します。肌触りがよくさらりとした気持ちいい着心地で普段着や部屋着にもお勧め。スポーツウェアからデイリーまで、様々なシーンで活躍するアイテムです。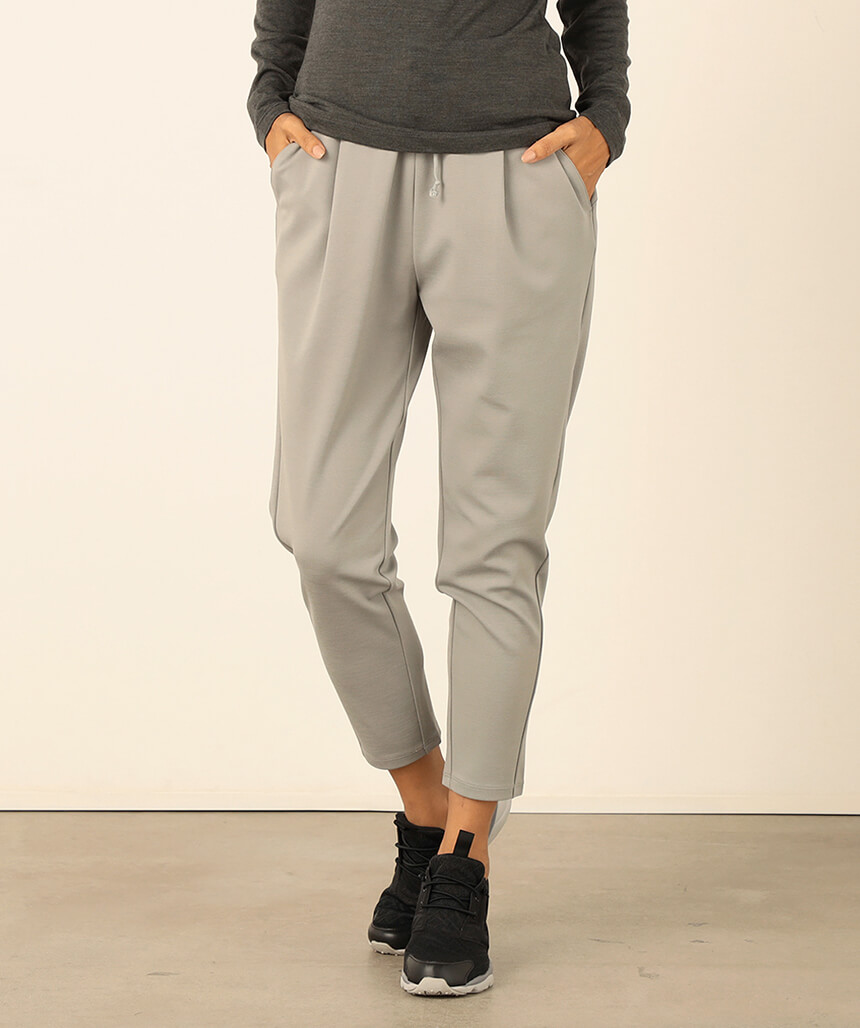 夏は涼しく、冬は暖かいメリノウールを使用
綿の約2倍、ポリエステルの約40倍の吸湿性を持ち、汗冷えを防ぐメリノウールを使用。断熱性を持つので、夏は涼しく、冬は暖かく過ごすことができます。吸汗性、速乾性に優れ、さらりとした風合いが気持ちいい着心地、汗によるベタつきを軽減し、運動中も快適でドライな状態に。洗濯してもすぐ乾き、耐久性も抜群です。
※画像は参考カラーです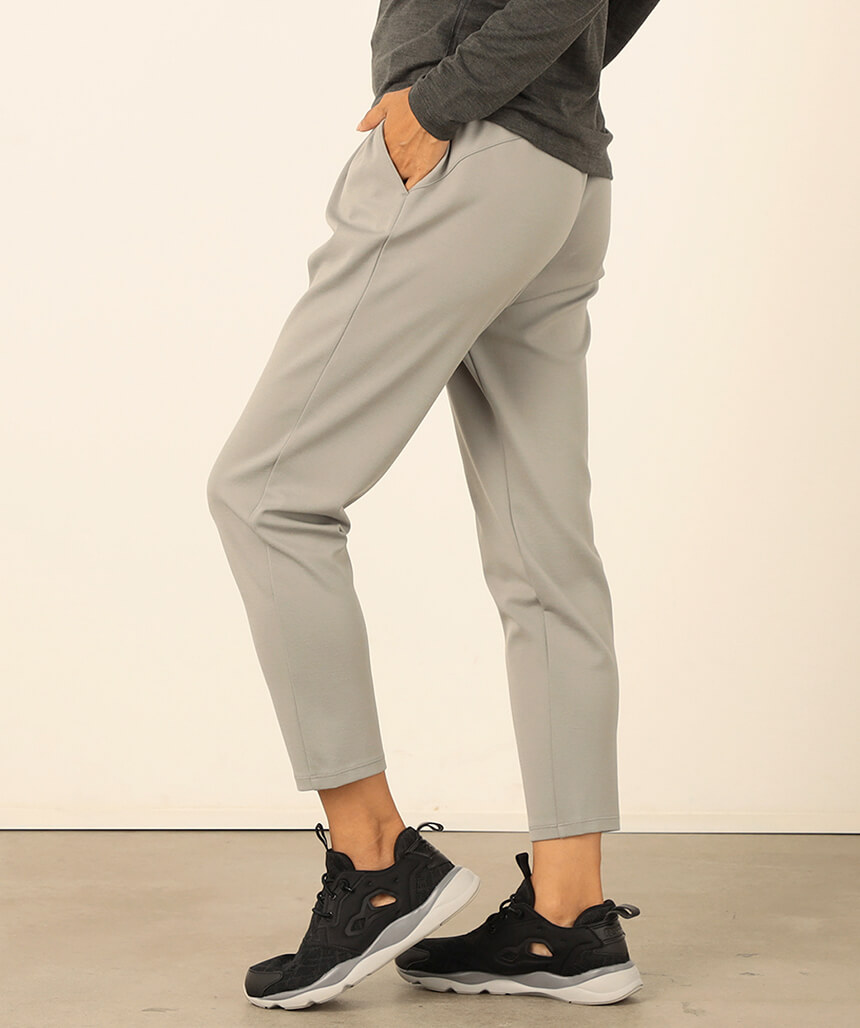 ※画像は参考カラーです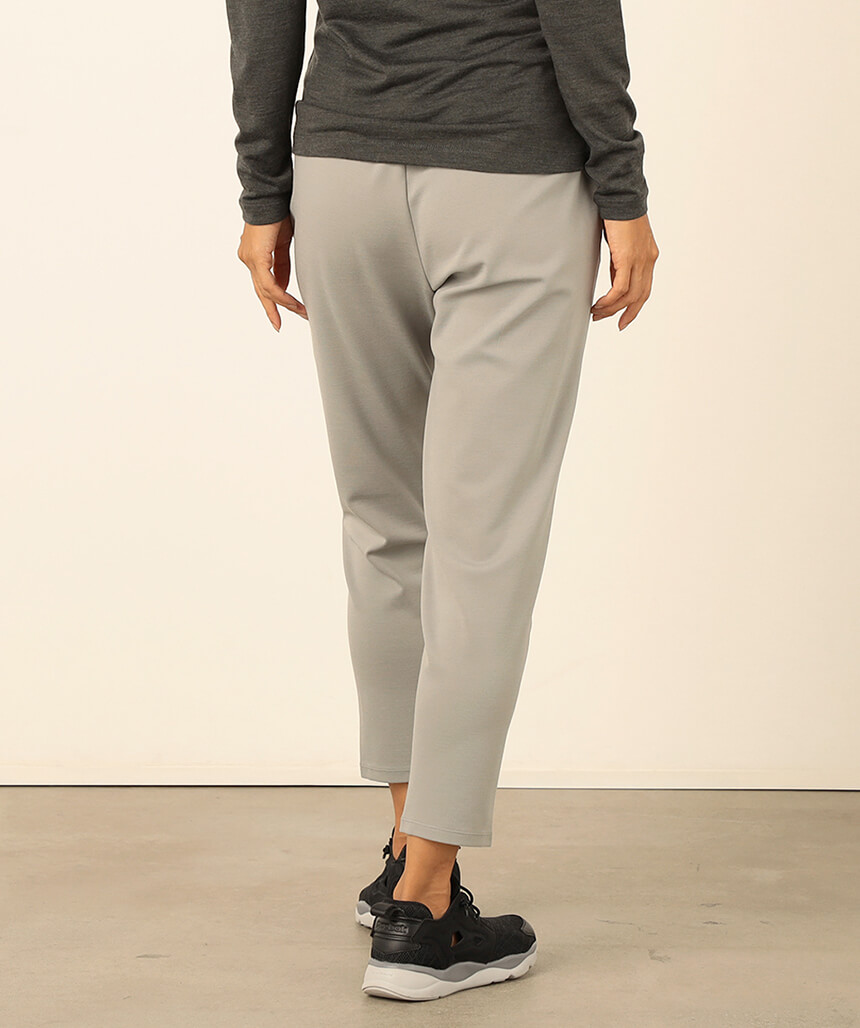 ※画像は参考カラーです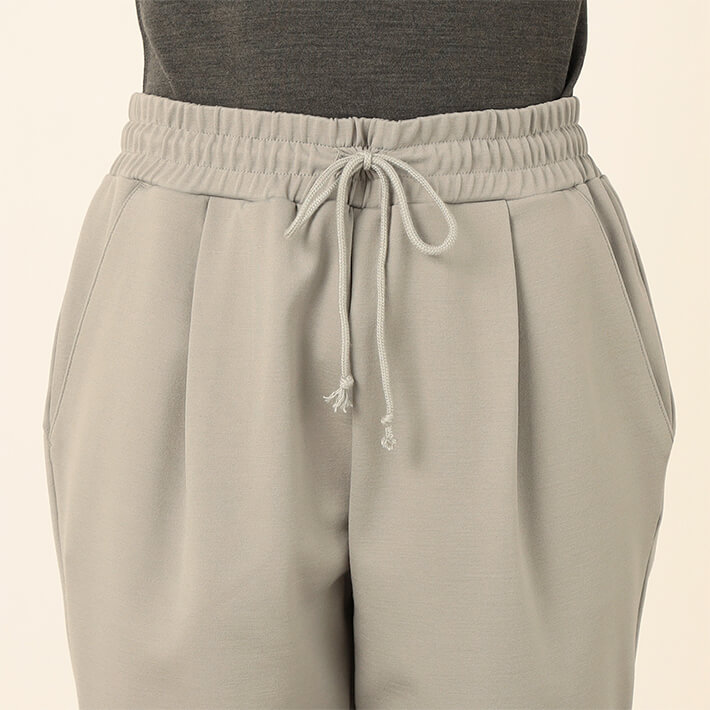 ウエストゴムで快適な履き心地
※画像は参考カラーです
ポケット付き
※画像は参考カラーです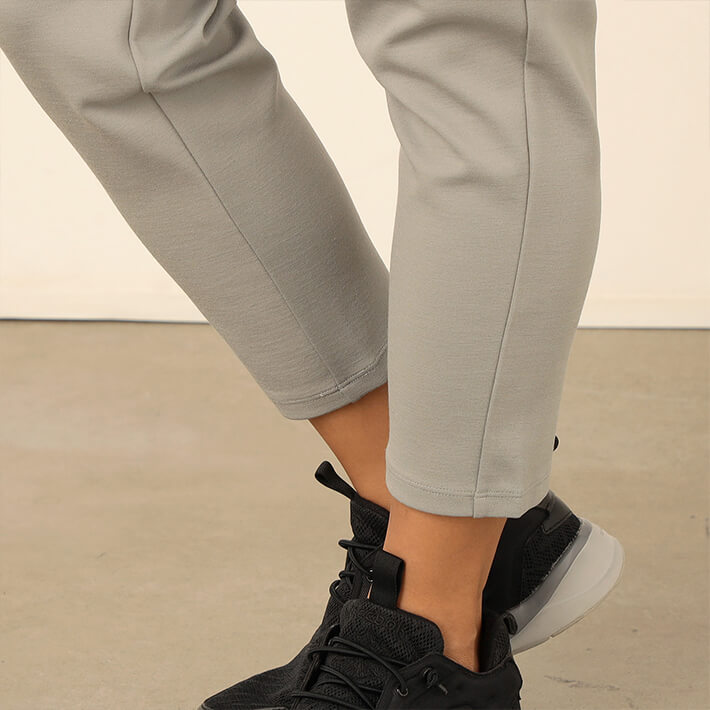 足首をすっきり見せる9分丈
※画像は参考カラーです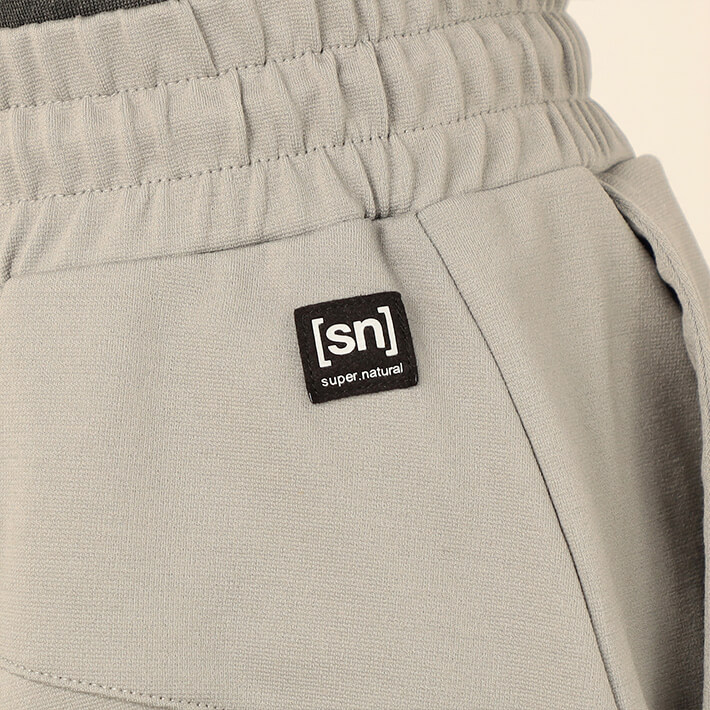 右サイドにブランドロゴあり
※画像は参考カラーです